Delicario: Cake in a Jar with Black Cherry, Pistachio & Lemon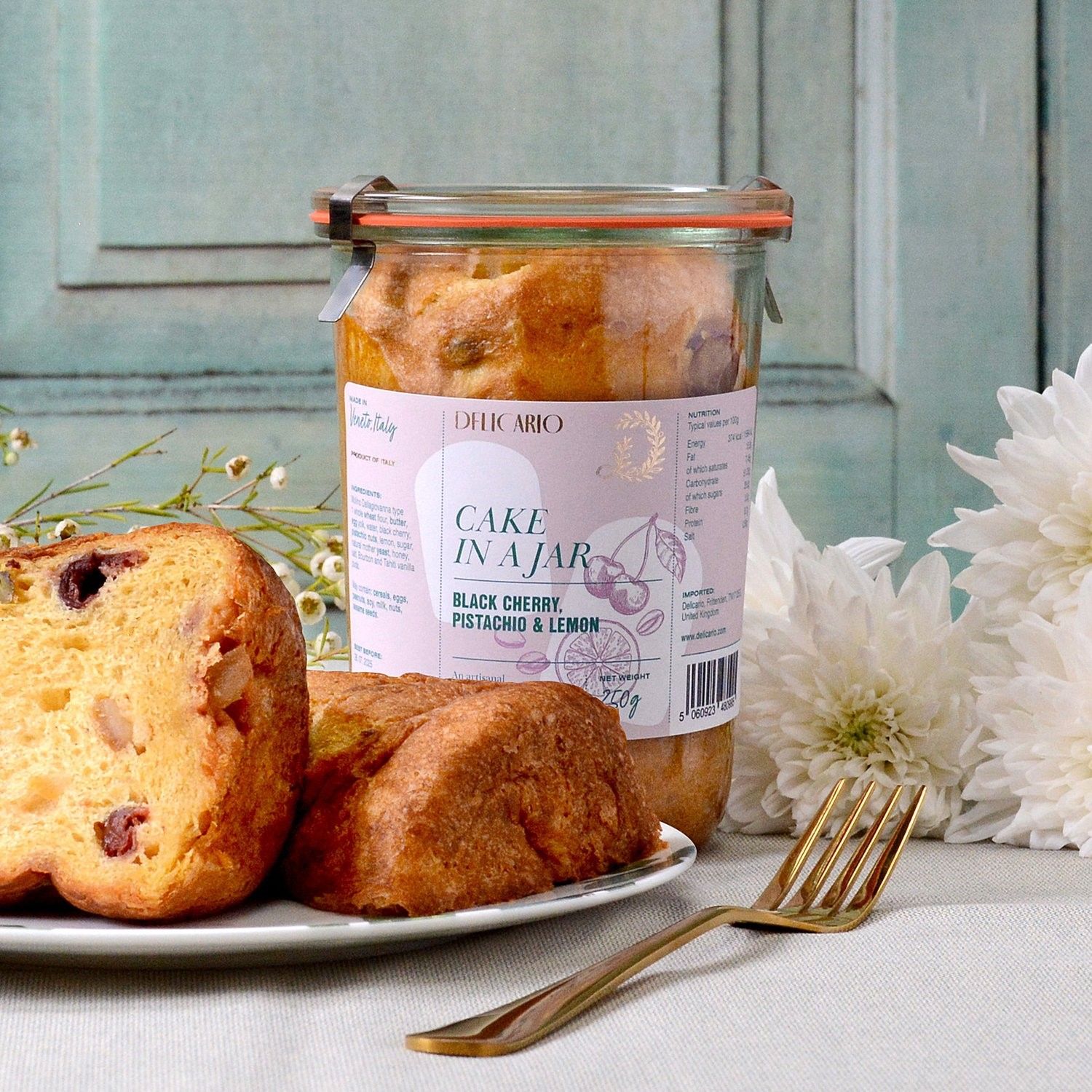 A renowned artisan pastry chef in Veneto is the talented creator of these great leavened products using the best certified raw materials in Italy which are free of preservatives, dyes and artificial flavours. Sourdough is the protagonist that perfectly balances the strength and sweetness of each soft and fluffy dessert. Some products including panettone and babà are cleverly baked and stored in a glass jar, a modern interpretation of an ancient method in the preservation of foods, extending the shelf life up to three years.
Baked leavened products capture the true spirit of Italian food and culture such as this traditional sweet bread from Veneto baked and naturally preserved in a beautiful jar. Dappled with harmonic flavours of black cherry, pistachio and lemon, it's an artisanal masterpiece that's soft and fluffy with a sweet aroma.