Delicario: Babà in a Jar with Limoncello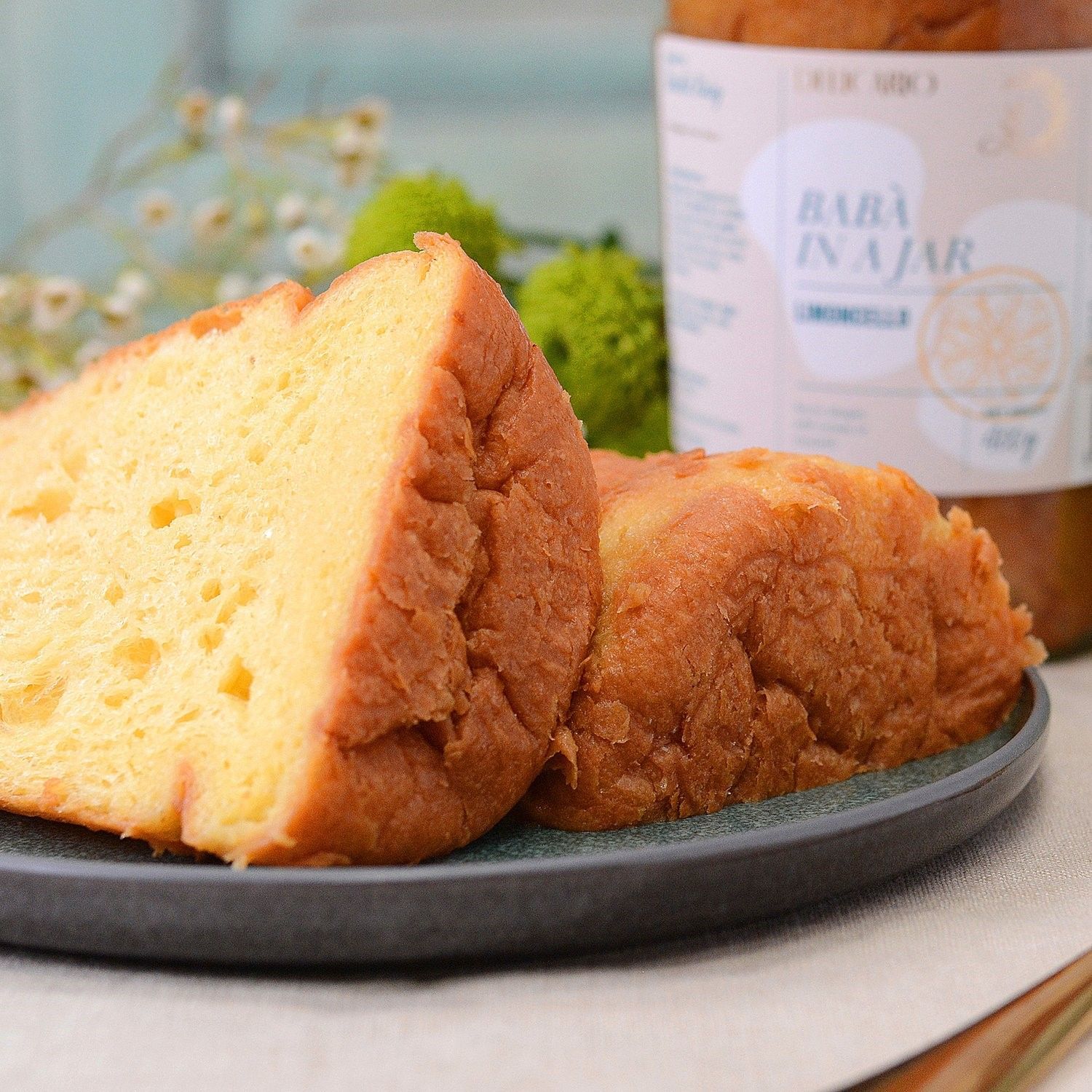 A renowned artisan pastry chef in Veneto is the talented creator of these great leavened products using the best certified raw materials in Italy which are free of preservatives, dyes and artificial flavours. Sourdough is the protagonist that perfectly balances the strength and sweetness of each soft and fluffy dessert. Some products including panettone and babà are cleverly baked and stored in a glass jar, a modern interpretation of an ancient method in the preservation of foods, extending the shelf life up to three years.
Cleverly baked and stored in a glass jar, this traditional artisan babà laced with Limoncello is produced with natural mother yeast and leavened for up to 36 hours, creating the softest honeycomb dough with the aromas and flavours of each babà kept fresh for up to 3 years.