Bemuse Drinks: Tarragon & Basil Sparkling Non-Alcoholic Mead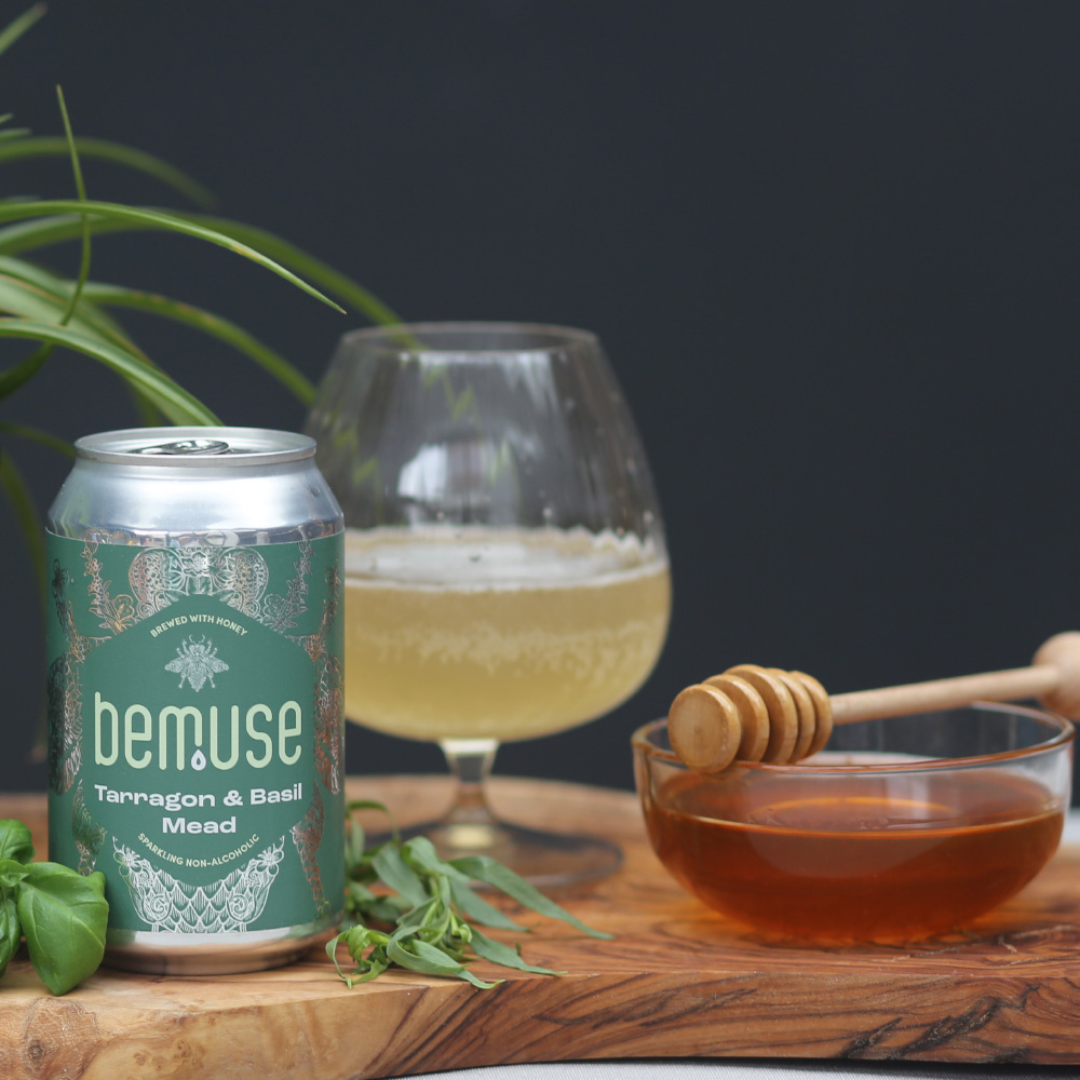 Perky with plenty of bite,  a whoosh of lemon peel and herbaceous flavours mingled with more earthy, savoury undertones of wet wood, hazelnuts and a subtle smokiness.  It has mouth-watering minerality and an elegant, bone-dry finish. 
It is a thrilling partner to seafood from sea trout ceviche to grilled prawns with a piquant white miso dressing and made for roast chicken with tarragon butter besides cutting through the richness of a smoky Middle Eastern baked aubergine and tomato dish or a herb-strewn garden salad.