Sustainability Pioneer of the Year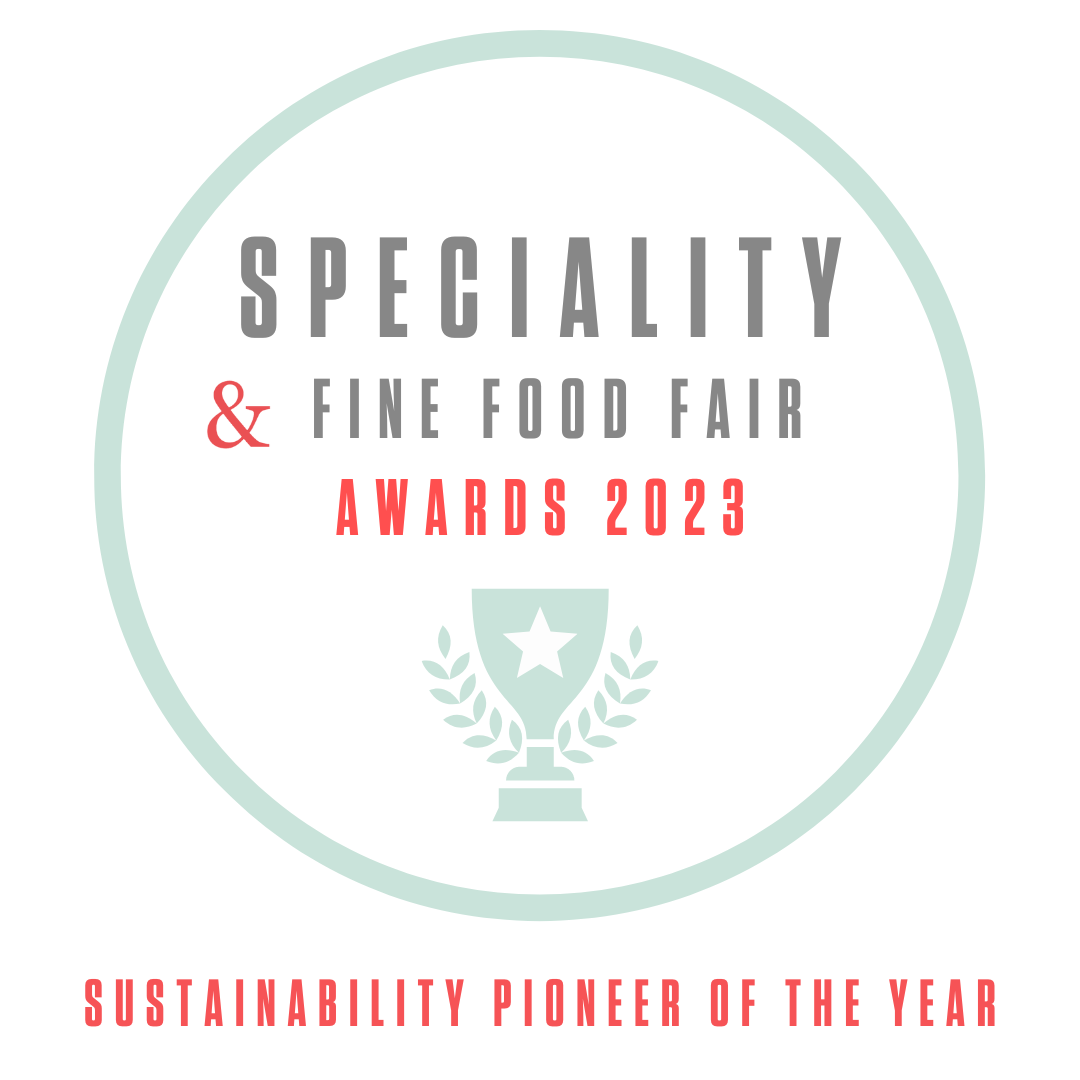 The Sustainability Pioneer of the Year Award was presented to a business that lead inspiring sustainable initiatives that drove positive change within the industry. The winner upholds sustainable values across all aspects of their business and is a true advocate for driving sustainable change within the fine food & drink sector.
Criteria:
Can be International or UK based

No limit on age of business

Open to individuals of all levels of seniority and businesses of all sizes. Self-nomination welcome
Our judges selected their top four finalists from our entries and the winner was announced on Monday 11th September at Speciality & Fine Food Fair.
WINNER
Two Farmers
Two farmers use 100% plastic-free and compostable packet made from sustainable cellulose and biodegradable ink and glues and will decompose in a home compost environment between 26 and 38 weeks. Secondly, they grow and harvest their potatoes using renewable energy thanks to an on-site anaerobic digester powered by energy crops, potatoes, farm, and crop waste. Over five years, the farm has seen substantial savings in its bid to become carbon neutral, including a reduction of 21250KgCo2/year thanks to solar panels installed in 2022.