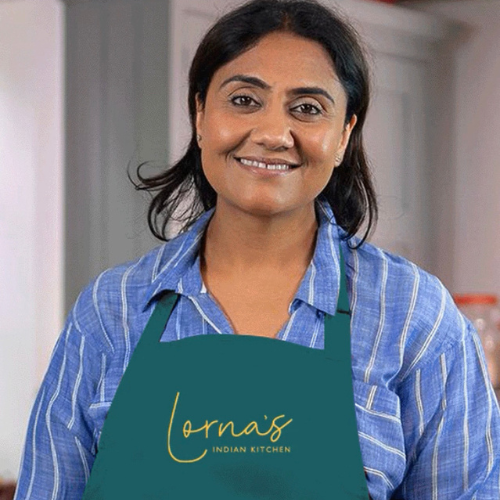 Lorna Nanda Gangotra
Founder & Owner
,
Lorna's Indian Kitchen
Lorna escaped the corporate world of Telecoms over a decade ago and turned her passion for food into a business. She is a self-taught award-winning chef, Founder and Owner of Lorna's Indian Kitchen & Cookery School.
Lorna's ethos is locally sourced and free-range produce and she is a huge advocate on the provenance of food. She holds numerous Great Taste awards and is a Great Taste Producer with the Guild of Fine Food.
Lorna won the BBC's launch series of The Big Family Cooking Showdown with the show extending its reach to a global audience on Netflix.
Lorna curates supper clubs/pop-ups, private dining experiences and regularly attends Farmers Markets and Food, Drink & Music festivals.
Lorna holds an MBA in International Business from Birmingham University, a BA in Business Studies from Greenwich University and lives in Surrey with her husband, three children and their tropical fish.