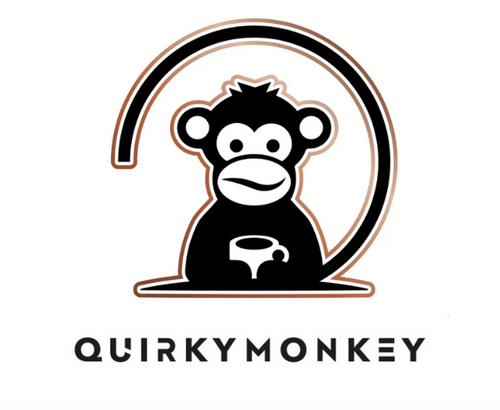 Quirkymonkey
Stand: 2665
| Artisan / Speciality / Fine
| Health & Wellbeing
| Vegan
| Food & Drink (Goods)
| Other Foodservice
| Online Retailer
| Other Retailer
| Hot Drinks
| Other Food & Drink
| Start-Up Village
| Garden centre
| Independent retailer, delicatessen & farm shop
| Supermarket & multiple retailer
| Other retailer
| Online retailer
| Hospitality
| Packaging & Processing
| Inclusion
| Networking
| New Business Model
| New Product Development
| Tasting
| Trends
Hi, my name is Darwin and I am also the proud owner of QuirkyMonkey.
After attending college for five years, I struggled to find work or an apprenticeship. I knew it would be difficult, being neurodiverse made it a little more complicated. After many attempts and no success, my parents said, "lets bring work to you, why dont you set up a small business in something you love".
Two things I LOVE are gaming and coffee! So coffee was the way forward for me but not just any coffee. I was a big fan of nootropic drinks; as for me, they helped me mentally to focus and support me through the day. After formulating my recipe, I took delivery of my first batch of mushroom coffees in Nov 2022!
I hope you love them as much as me, and I thank you for taking the time to read about me and QuirkyMonkey.
Lots of love,
Darwin x
Address
First Floor
81-85 High Street
Brentwood
Essex
CM14 4RR
United Kingdom
Contact exhibitor or request product samples