La Tua Pasta
Stand: 1002
| Artisan / Speciality / Fine
| D2C - Direct-to-Consumer
| Frozen & Chilled
| Celebration
| Spring
| Summer
| Winter
| Private / White Labelling
| Vegetarian
| Italian
| Ready Meals
| Distribution
| Wholesale / Distribution
| Supermarket & multiple retailer
| Manufacturing
| Online Retailer
| Other wholesale & distribution
| Cooking Sauces
| Foodservice
| Wholesale
| Independent retailer, delicatessen & farm shop
| Hospitality
| Cash & carry
| Food & Drink (Goods)
| Food & Drink (Foodservice)
| Garden centre
| Buying groups & consortia
| Pasta / Rice / Grains
| Instore catering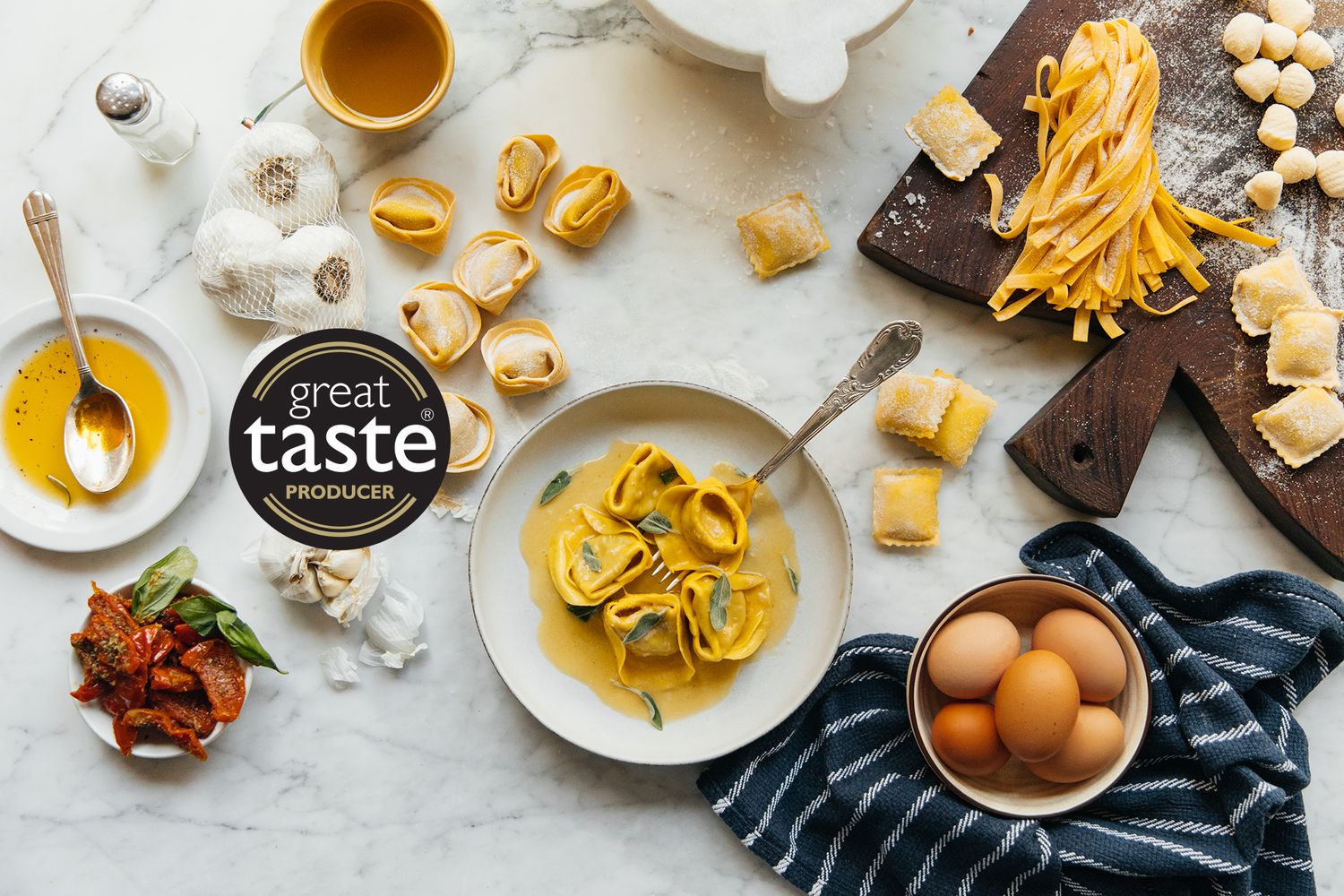 La Tua Pasta is a London based pastificio. We make fresh artisan pasta every night for delis, restaurants, hotels, home delivery and many more!
We can offer a bespoke service in addition to a large already available range of pasta and fillings available in both frozen, fresh and pasteurised. Including vegetarian, vegan-friendly options including sauces and butters - so you're pasta has the perfect pairing.
Our pasta, sauces have gained over 100 awards across the industry including Great Taste, The Caterer, Papa industry and many more.
As a family-run business we know the importance of quality and artisan pasta, contact us with your enquiries and we will be happy to help.
Address
unit 4 nucleas park
unit 4 nucleas park
London
nw10 7xt
United Kingdom
Contact exhibitor or request product samples