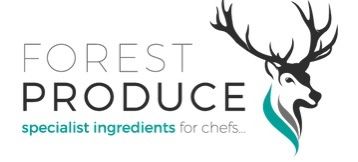 Forest Produce
Stand: 2921
| Ambient
| Artisan / Speciality / Fine
| Organic
| Vegan
| Vegetarian
| Belgian
| French
| Portuguese
| Other Foodservice
| Full Service Restaurant
| Quick Service / Fast Food / Cafe / Snack Bar / Coffee Shop / Food Hall / Street Food
| Dry / Canned / Bottled Goods
| Food & Drink (Goods)
| Leisure / Sports / Venue Catering
| Importer
| Cooking Sauces
| Distribution
| Wholesale
| Pasta / Rice / Grains
| Hotel / Accommodation
| Other Hospitality

Tony Quick set up Forest Produce with his wife over 20 years ago, following 10 years working as a chef (including a spell for Keith Floyd). Feeling the only way to meet the expectations of chefs in such a high pressured industry was to do it himself, Tony set about scouring the markets for the most amazing of produce. Two of these product ranges are being launched at Speciality Fine Food 2022.
Rice Crafters produce a range of premium quality rice, supplied direct, via a co-operative of local farmers, using local paddy fields in the Vale do Sado region of Portugal. A truly unique rice deserves exceedingly inventive approaches. Proving that rice can be far from plain or even predictable, we invited some of the best chefs to reinterpret some traditional recipes, giving them an original and surprising twist.
Bonemasters UK produce a range of Stock, Jus and Glace that host a unique and powerful flavor profile. Our products are created using fresh, locally sourced ingredients, combined with a traditional open kettle reduction process to produce an incomparable quality product.
Address
FOREST PRODUCE
7B KING PLACE
HITCHCOCKS BUSINESS PARK
UFFCULME
DEVON
EX15 3FH
United Kingdom
Contact exhibitor or request product samples
Products
Bonemasters, is the culmination of over 20 years industry experience and is pioneering the way for natural and high-quality stock and stock reduction manufacturing for a commercial market worldwide.