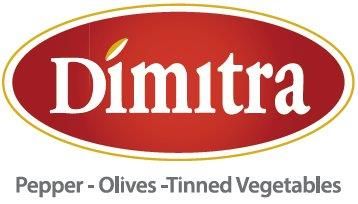 Dimitra Parparas Sa
Stand: 1220
| Wholesale / Distribution
| Importer
| Exporter
| Hospitality
| Foodservice
| Manufacturer
| Business Services / Supplier
| Packaging & Processing
| European
| Other Foodservice
| Private / White Labelling
| Printing & Labelling
| Sugar-free
| Artisan / Speciality / Fine
| Table Sauces
| Greek
| World Cuisine
| Cooking Sauces
| Independent Retailer / Delicatessen / Farm Shop
| Fermented
| Long-life
| Co-Packer / Food & Drink Processing
| Vegetarian
| Olives / Antipasti
| Dry / Canned / Bottled Goods
| Food & Drink (Goods)
| Food & Drink (Foodservice)
| Vegan
| Supermarket / Multiple Retailer
| Exporter
| Pasta / Rice / Grains
| Fresh Produce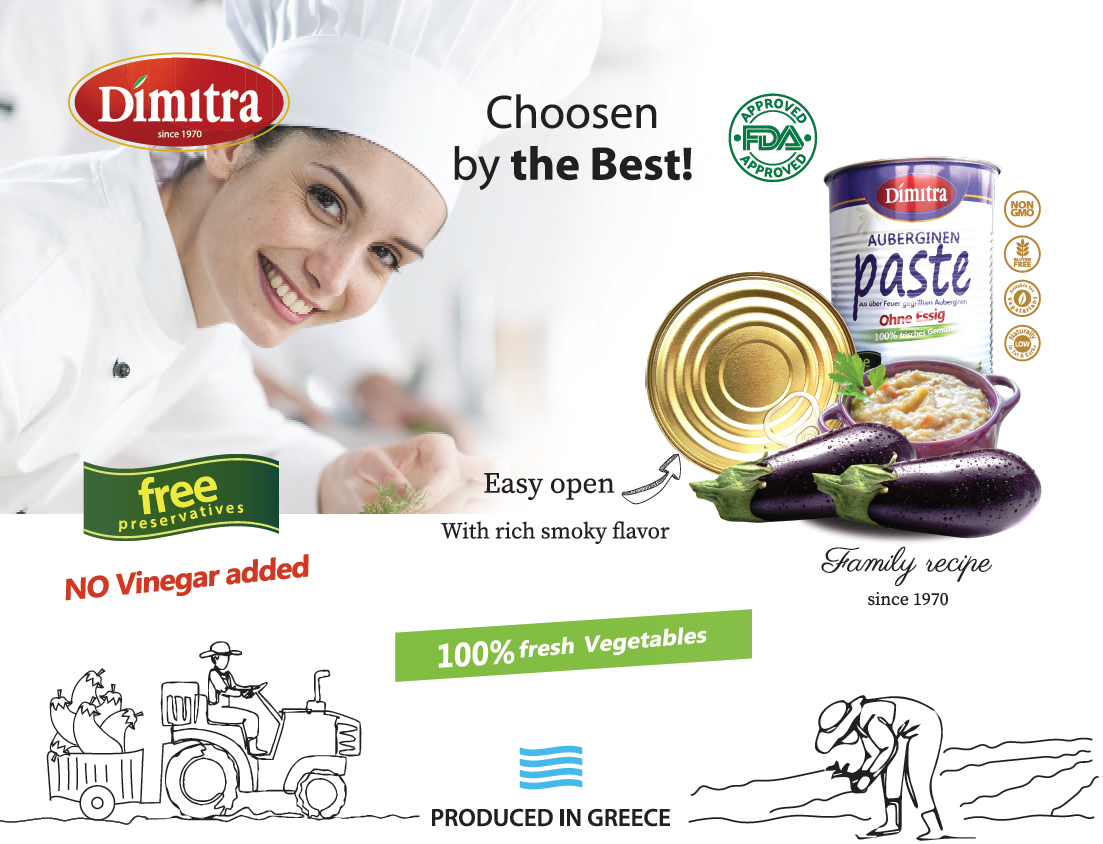 Dimitra is a family owned and international oriented company, specialized in Olives, Pickled Peppers and Canned Vegetables.
Dimitra was founded in 1970 by Ioannis Papraras in North Greece with the aim of spreading worldwide the traditional products of the greek land and become the ambassador of the mediterannean diet, acknowledged for its high nutritional value.
With over 95% export sales our products are enjoyed by customers in international markets spread over 5 continents.
Its contemporary facilities of 30.000 sqare meters are constructed according to ISO 22000 specificatins and regulations, equipped with in-house laboratory. The implementation of BRC Global Standard for Food Safety and the FDA registration guarantee the quality and safety of DIMITRA products.
Product categories include:
Table Olives (Kalamata, Green, Black Amfissa Variety, Oxidized Confit olives)
Pickled Peppers
Fire Roasted Red Paprika
Fire Roasted Eggplant Spread
Sun Dried Tomatoes
DIMITRA offers private label products to some of the biggest retailers worldwide.
Address
Main Building
7. Km Kilkis-Doirani
Stavrochori
Kilkis
Greece
61 100
Greece
Contact exhibitor or request product samples