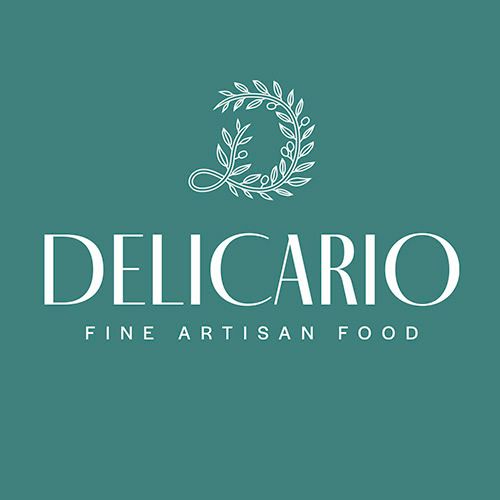 Delicario
Stand: 1620
| Garden centre
| Independent retailer, delicatessen & farm shop
| Supermarket & multiple retailer
| Wine, beer & spirit retailer
| Wholesale
| Hospitality
| Oils / Fats
| Gift Food
| Marketing
| Artisan / Speciality / Fine
| Online Retailer
| Sweet Goods
| Cooking Sauces
| Jams / Honey / Spreads
| Vegan
| Customer Experience
| Organic
| Olives / Antipasti
| Design
| Pricing
| Artificial Intelligence
| Tasting
| Cheese
| Charcuterie / Cured Meats
| Chocolate
| Brexit
| Food Waste
| European
| Pasta / Rice / Grains
| Free-from
| Networking
| Sustainable
| Wine
Delicario is an importer and distributor offering retail businesses an exceptional range of artisan food and wine produce, hand-picked from sustainable small and family producers across the continent. With an 'international farm to table' approach, the team seek out unique and flavoursome produce from ethical farming methods which have been passed down through family generations, endorsing the long-established respect among artisan producers for their land and purity of ingredients. From chocolates featuring origin protected Piedmont hazelnuts to the renowned sweetness of acorn fed Bellota Iberian ham, closed cycle artisan elaboration is at the heart of every delicacy. Modern artisans experiment with the creative possibilities of each quality raw ingredient to identify new flavours and recipes while respecting tradition.
Many of the products showcase flavours and ingredients not yet found in the UK market. The specialty range of fresh and naturally preserved products are solely distributed by Delicario, with many organic, vegan and gluten-free choices. The art of simplicity, pure flavours and small-scale artisan production ensure each carefully sourced product truly reflects the taste of each ingredient. Ancient methods of preserving naturally ripened vegetables and fruits such as drying, sugar, salt, extra virgin olive oil, vinegar and lemon juice are selected. In general, Delicario products have far less ingredients than mass market items, one example being artisan jams which simply combining more fruit and less sugar. For the conscious shopper, information about the ethics and origin behind every product is shared.
Address
Birch Barn
Green Lane
Frittenden
Cranbrook
Kent
TN17 2EG
United Kingdom
Contact exhibitor or request product samples
Videos
Delicario is a niche online delicatessen working with small-scale sustainable producers of authentic regional European delicacies.