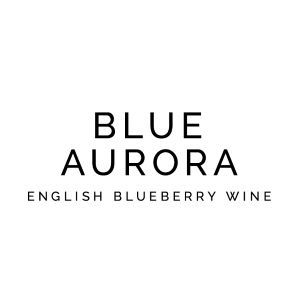 Blue Aurora English Blueberry Wine
Stand: 2615
| Ambient
| Artisan / Speciality / Fine
| Plant Based
| Sustainable
| Vegan
| Vegetarian
| Discovery Zone
| Food & Drink (Goods)
| Wine

The story of Blue Aurora begins at Lutton farm; a family run blueberry farm situated on the border between Cambridgeshire and Northamptonshire. Blue Aurora was born out of a desire to become more sustainable and reduce food waste on the farm. The blueberries used to make our range of English Blueberry Wines are the berries which are either slightly too small or too soft for the supermarkets, but are perfect for pressing to make wine.
Blue Aurora is purely and simply made from 100% English blueberries, hand-picked from Lutton Farm. The blueberries are pressed and fermented to create this beautiful range of wines. We now have three wonderful award winning wines in the range: Dusk, Midnight & Ice.
The Blue Aurora range is extremely versatile and the wines can be enjoyed on their own, to accompany food or as cocktail ingredient! They make the perfect unique gift too!
Address
Lutton Farm
Lutton
Peterborough
Northamptonshire
PE8 5NE
United Kingdom
Contact exhibitor or request product samples