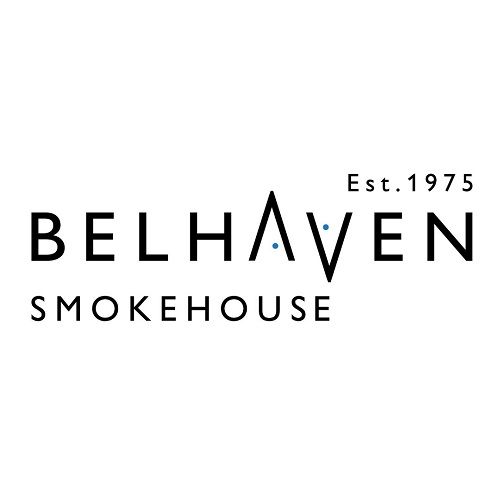 Belhaven Smokehouse
Stand: 2120d
| Artisan / Speciality / Fine
| Frozen & Chilled
| Breakfast
| Celebration
| Christmas
| New Year
| Spring
| Summer
| Winter
| Private / White Labelling
| Supermarket & multiple retailer
| Manufacturing
| Online Retailer
| Wholesale
| Independent Retailer / Delicatessen / Farm Shop
| Foodservice
| Other retailer
| Wholesale
| Shellfish
| Game
| Independent retailer, delicatessen & farm shop
| Online retailer
| Food & Drink (Goods)
| Food & Drink (Foodservice)
| Fish
| Tasting
| Cheese
| Garden centre
| Butter & Spreads
| Meat & Seafood

Our smokehouse has been specialising in traditional curing & smoking methods for 45 years from it's base on the East Coast of Scotland.
Over those years, we have developed and refined recipes using traditional methods. Carefully sourced salmon and trout are cured by hand, then slowly smoked over oak shavings, to develop a rich and sumptuous flavour. The traceability of our fish is incredibly important to us, and we only buy from RSPCA-accredited farms within Scotland. We also smoke haddock, mackerel, and kippers. In addition to smoked fish, we have delicious smoked cheddar, smoked goat's cheese, and smoked butter.
We pride ourselves on supporting our retailers to showcase our products, supplying additional marketing materials such as Recipe Cards for shop customers and actively highlighting their businesses on our social media.
Our team has extensive experience and we look forward to developing exciting new partnerships across the UK.
Address
Belhaven Smokehouse
Beltonford
Dunbar
East Lothian
EH42 1ST
United Kingdom
Contact exhibitor or request product samples