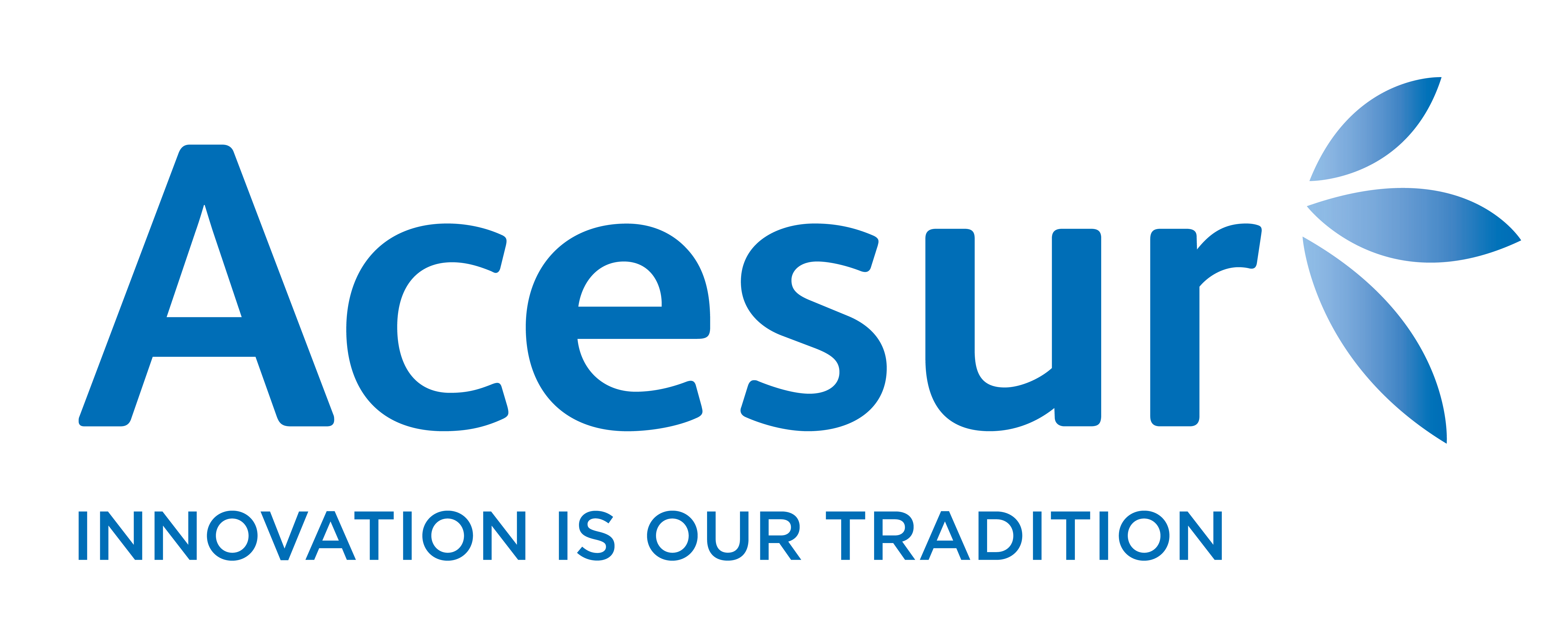 ACESUR
Stand: 1940e
| Certifications & Assurance
| Halal
| Health & Wellbeing
| Kosher
| Occasions
| Organic
| Private / White Labelling
| Sustainable
| Food & Drink (Foodservice)
| Food & Drink (Goods)
| Quick Service / Fast Food / Cafe / Snack Bar / Coffee Shop / Food Hall / Street Food
| Exporter
| Marketing Services
| Transportation, Distribution & Supply Chain Services
| Other Foodservice
| Supermarket / Multiple Retailer
| Grocery
| Oils / Fats
| Table Sauces

ACESUR has been active for more than 150 years producing, packaging and marketing of olive oil, since 1840, as weall as a long tradition in vegetable oils sector. This accumulated experience reinforces ACESUR as a leading group within the national olive oil sector in Spain, also exporting its products to more than 90 countries around the world.
ACESUR's story is a story that has always been related to tradition,dedication, innovation and love of olive oil. Founded in 1840 under the name "Aceites y Jabones Luca de Tena", ACESUR has a very professional workforce with more than 600 people in our 8 industrial plants, identified with an ambitious project and many worldwide consolidated brands.
Address
Acesur
Carretera de La Carolina, km 29
Vilches (Jaén)
23220
Spain
Contact exhibitor or request product samples
Videos
News
Acesur, in a context of constant search for excellence in innovation and sustainability not only in its products, but also in its processes and auxiliary materials, has launched the Olive Pack project ...