Valencian Orange Fudge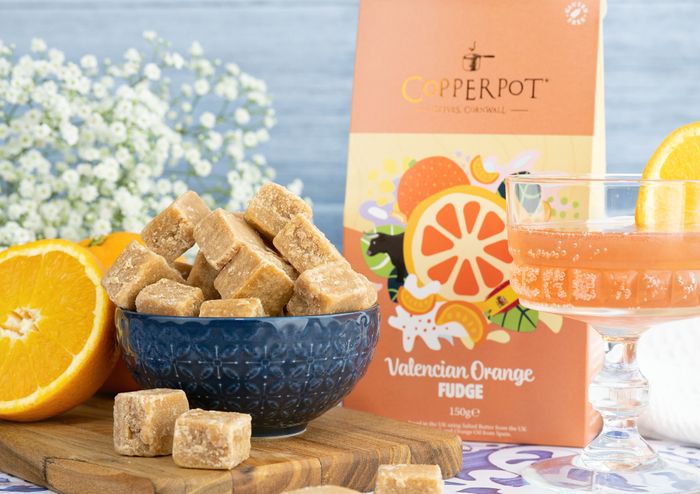 Produced in the UK using Salted Butter from the UK and Ireland, and Orange Oil from Spain.
Our Valencian Orange Fudge combines traditional fudge flavours with a zesty, modern twist. Offering a sweet and tangy flavour that brings back those memories of sunny Spanish beaches! P.S. does Fudge count as tapas?
Categories
Sugar Confectionery
Artisan / Speciality / Fine
Gift Food
Celebration
Christmas
Easter
Feel good
On the go
Snacking
Private / White Labelling
Vegetarian