Take Stock Vegan Broth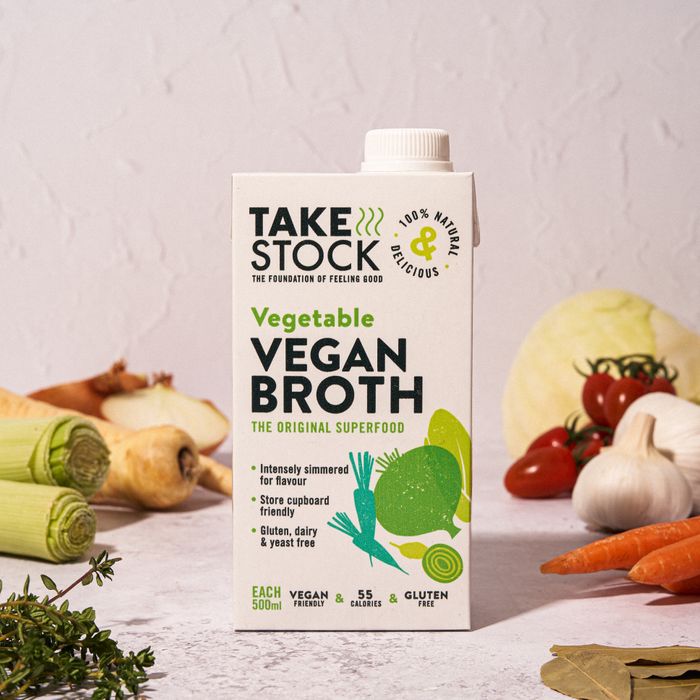 It's made from vegetables and herbs, intensely simmered for up to 24 hours then strained to leave a clear liquid. It can sipped as it is or used as a cooking ingredient.
Take Stock is compatible with intermittent fasting, ketogenic, paleo, low-carb, dairy-free and gluten-free diets. Our products are sourced for the highest environmental and welfare standards from Norwegian cooperative farmers.
Take Stock bone broth is a low calorie gut health essential, an immune system booster - a nutritional powerhouse to make you feel great. It's also a store-cupboard essential (up to 24 month shelf life) packed in handy 500ml resealable cartons. Simmered for hours, ready in seconds.
Categories
Grocery
Cooking Sauces
Dry / Canned / Bottled Goods
Other Food & Drink
Ambient
Artisan / Speciality / Fine
D2C - Direct-to-Consumer
Intermittent Fasting
Keto
Paleo
Free-from
Gut health
Recyclable
Vegan