St. Petroni Vermello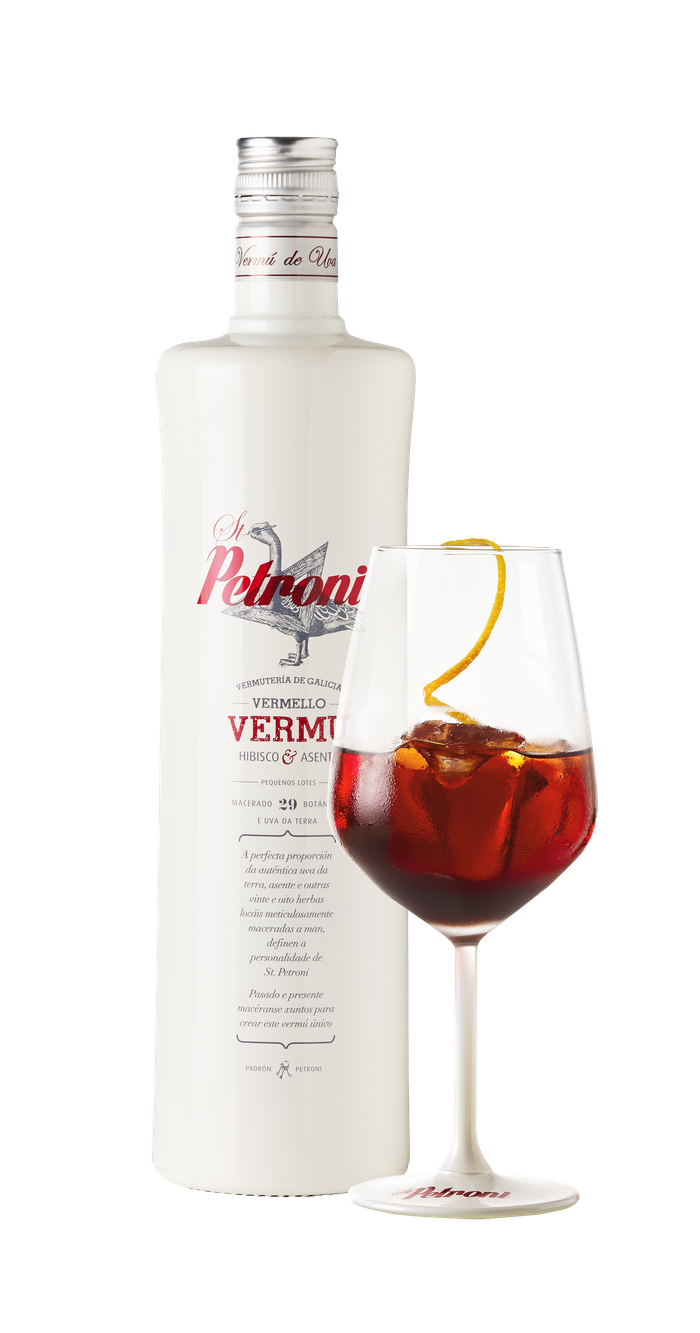 AN EXPLOSION OF SEA SPRAY WITH SUBTLE BALSAMIC ACCENTS, SPICY AND MEDICINAL
We select plants and herbs that form part of the ancient lore of Galicia; mythical, magical, warmwood, delicate bay leaves2, citrusy verbena, mint, rosemary, thyme, sage and chamomile. We add the extract of exotic hibiscus flowers, lemon peel and sweet and bitter oranges.
What it looks like. Deep red with copper highlights.
What it smells like. An aromna of mature fruit and heady vanilla enveloped in balsamic, medicinal and spicy scents.
What it tastes like. Surpringsily fresh in the mouth, andperfect for neutralizing acidic, sweet and bitter food pairings.
*In a wine glass with one or two cubes, and a twist of orange peel.
Categories
Drinks
Spirits & Liquers
Wine
Organic
European
Spanish