St. Petroni Branco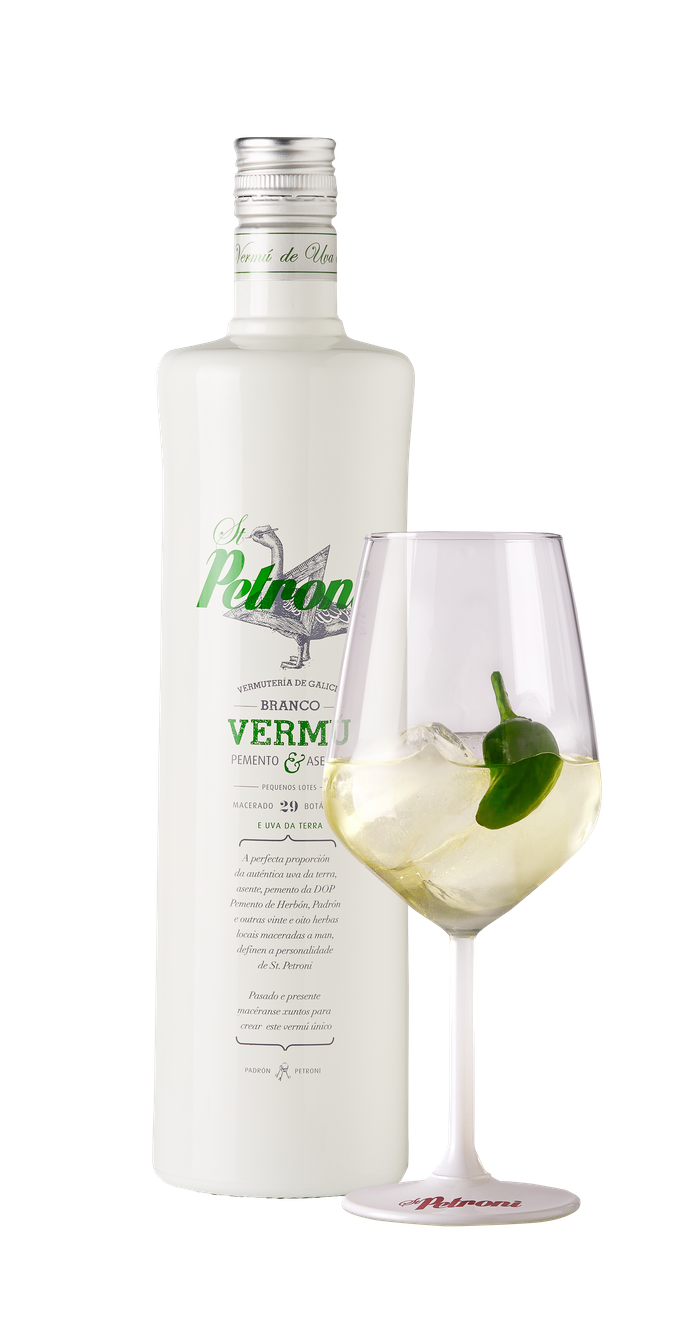 THE TASTE AND AROMA OF THE FIELDS
Hand selected plants and herbs from the virgin forest of our homeland, medicinal wormwood, fragant bay leaves, rosemary, thyme, lemony verbena together with green peppers from Padron, a gastronomic treasure with its own appellation. A sweet acidic under taste formed by bitter and sweet oranges, orange blossoms and the pulp of green lemons.
What it looks like. Pale yellow with subtle green highlights.
What it smells like. Morning fresh citrusy and herby notes surrounded by elegant botanical accents and the perfume of white flowers.
What it tastes like. At first a strong acidity, quickly followed by a soft, sensual appeal.
*In a wine glass with one or two cubes. A singular raw. Padron pepper.
Categories
Drinks
Spirits & Liquers
Wine
Organic
European
Spanish