NIO Cocktails Espresso Martini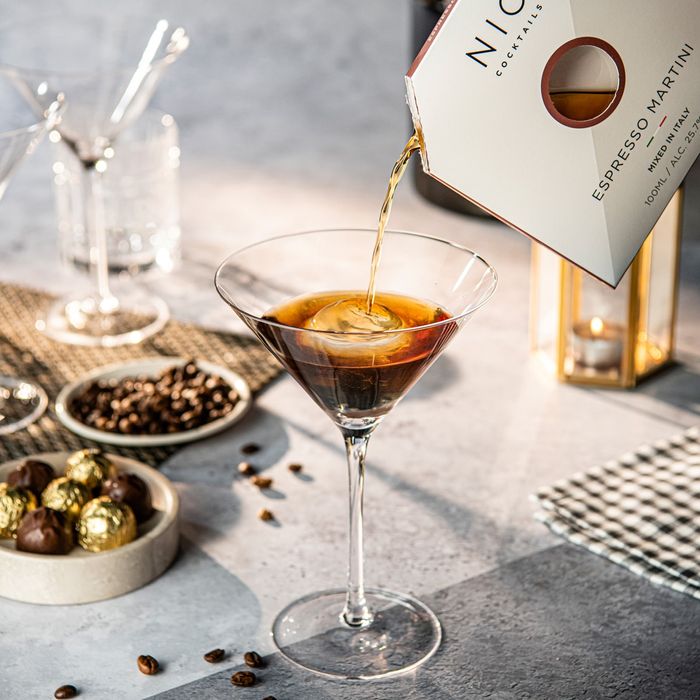 A classic that requires little introduction, our award-winning version marries silky Ketel One Family Made Vodka with FAIR Cafe Liqueur to create a sumptuous cocktail with a luscious mouthfeel.
FAIR Cafe Liqueur prides itself on directly supporting Mexican coffee farmers through its fair trade initiative, while achieving a complex, full-bodied flavour through its unique production process. The result is a modern Espresso Martini that's exactly as it should be: rich, robust, and thoroughly indulgent.
Categories
Spirits & Liquers
Other Food & Drink
Ambient
Minibar
BBQ - Barbeque
Celebration
Christmas
New Year
On the go
Recyclable
Sustainable
Vegetarian