Naturally Flavoured Sparkling Water - Prebiotic & Bursting With Botanicals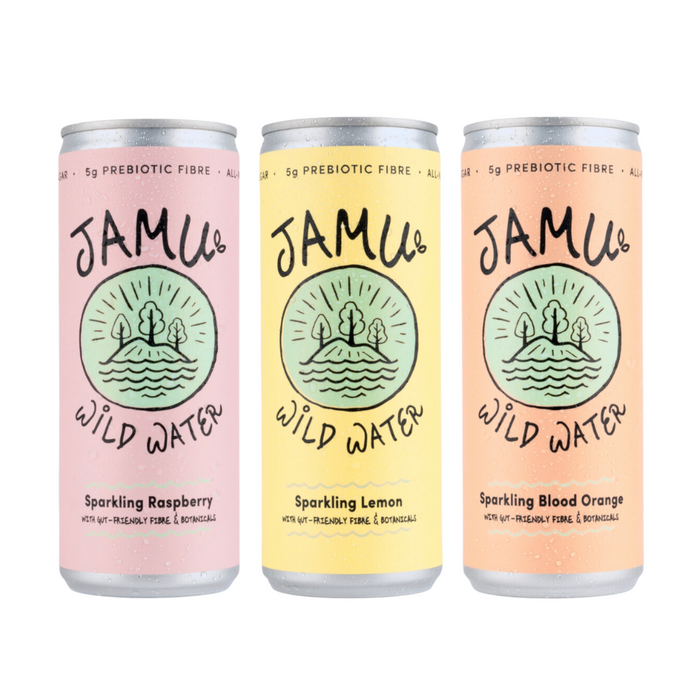 Prebiotic sparkling water with gut-friendly fibre and nourishing botanicals - Jamu Wild Water is a healthier way to hydrate. Our award-winning drinks sparkle with natural fruit flavours and gentle sweetness the whole family can enjoy – and no sugar or artificial sweeteners in sight! Each refreshing flavour delivers 100% of you daily prebiotic requirement, and 38% RDA of Vitamin C, now that's wild!
It's all part of our mission to embrace nature-led living that rewilds from the inside-out.
Categories
Fizzy Drinks
Mixers & Adult Soft Drinks
Water
Frozen & Chilled
Keto
Free-from
Gut health
Sugar-free
Feel good
On the go
Summer
Sustainable