MARTIN BERDUGO ROSADO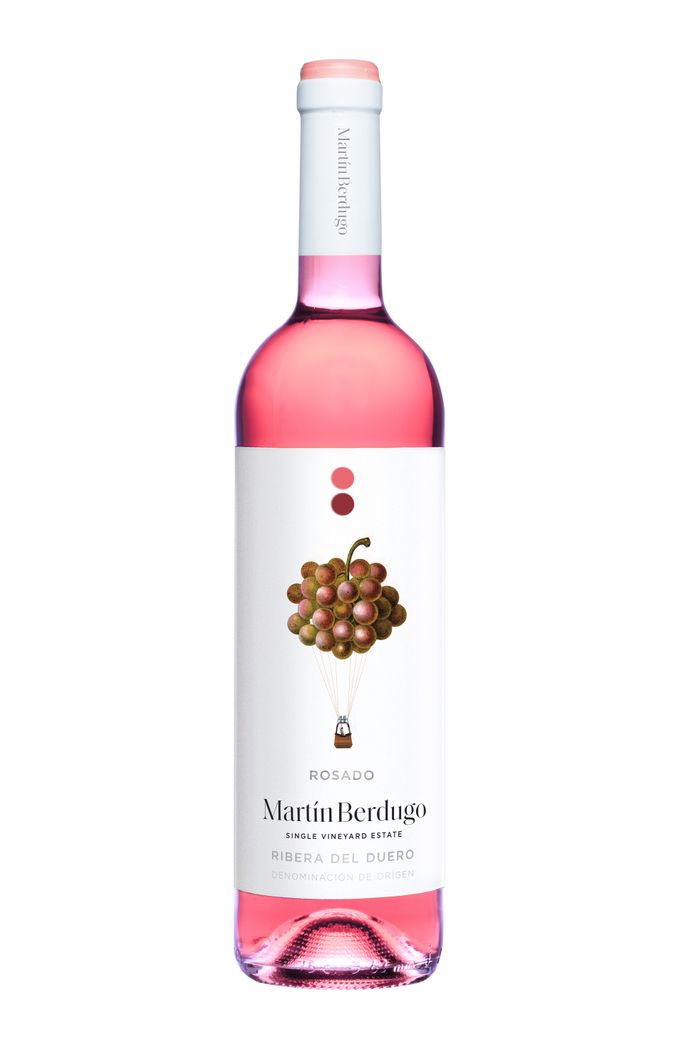 grown exclusively on the single vineyard estate that surrounds our
winery. This proximity enables us to always exercise maximum quality
control from beginning to end. The grapes were picked from the
coolest sandy soils, which contain a greater amount of silt and clays,
in our vineyard.
T E C H N I C A L D E TA I L
The Tempranillo grapes were harvested mechanically at night to
preserve all the natural aromatic potential of the variety. Whole
grape bunches were kept at a steady 7ºC for several hours under
a cap of CO2 before being bled off. A long and slow fermentation
at low temperatures (10-14ºC) began after allowing the must to
settle. We take great care to guarantee the purity and clarity of
the fruit in our efforts to obtain maximum typicity in the primary
aromas. Once the alcoholic fermentation was finished, we allowed
the wine to rest on fine lees to seek a greater complexity,
silkiness and a rounded mouthfeel.
The grapes from the 2021 harvest benefited from a warm and sunny
autumn that ensured excellent fruit maturity. The year is officially
classified as excellent.
Categories
Wine
Artisan / Speciality / Fine
D2C - Direct-to-Consumer
Fermented
Long-life
Minibar
Organic
Sustainable
Vegan
Vegetarian
Spanish
Minimum purchase order
750