MARTIN BERDUGO ORGANIC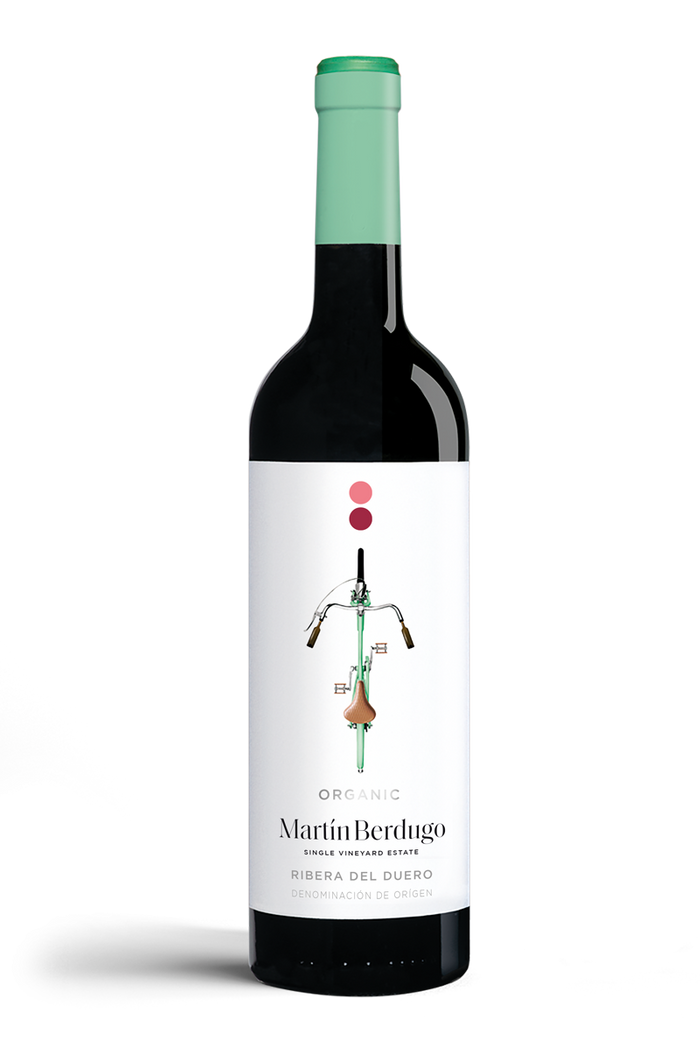 Made 100% from Tempranillo grapes grown in our vineyard on an
11-hectare plot that is farmed under completely organic conditions.
A selection of bunches was made in our certified organic plot. The
tumultuous fermentation was held at 24ºC to favor greater extraction
and to obtain a more concentrated wine while preserving the aromatic
qualities of the grape variety. The malolactic fermentation
lasted between three and six weeks.
T E C H N I C A L D E TA I L
While the whole of Martín Berdugo's single-vineyard estate aims to
become sustainable, the grapes for this Organic wine were cultivated
using minimum intervention agriculture. The family strives to
protect and foment biodiversity on its family lands.
The 2020 harvest benefited from a warm and sunny autumn that
ensured excellent fruit maturity. The vintage is officially declared as
excellent.
Categories
Wine
Artisan / Speciality / Fine
D2C - Direct-to-Consumer
Fermented
Long-life
Minibar
Organic
Sustainable
Vegan
Vegetarian
Spanish
Minimum purchase order
750