Luxury Muesli Blueberries (600g)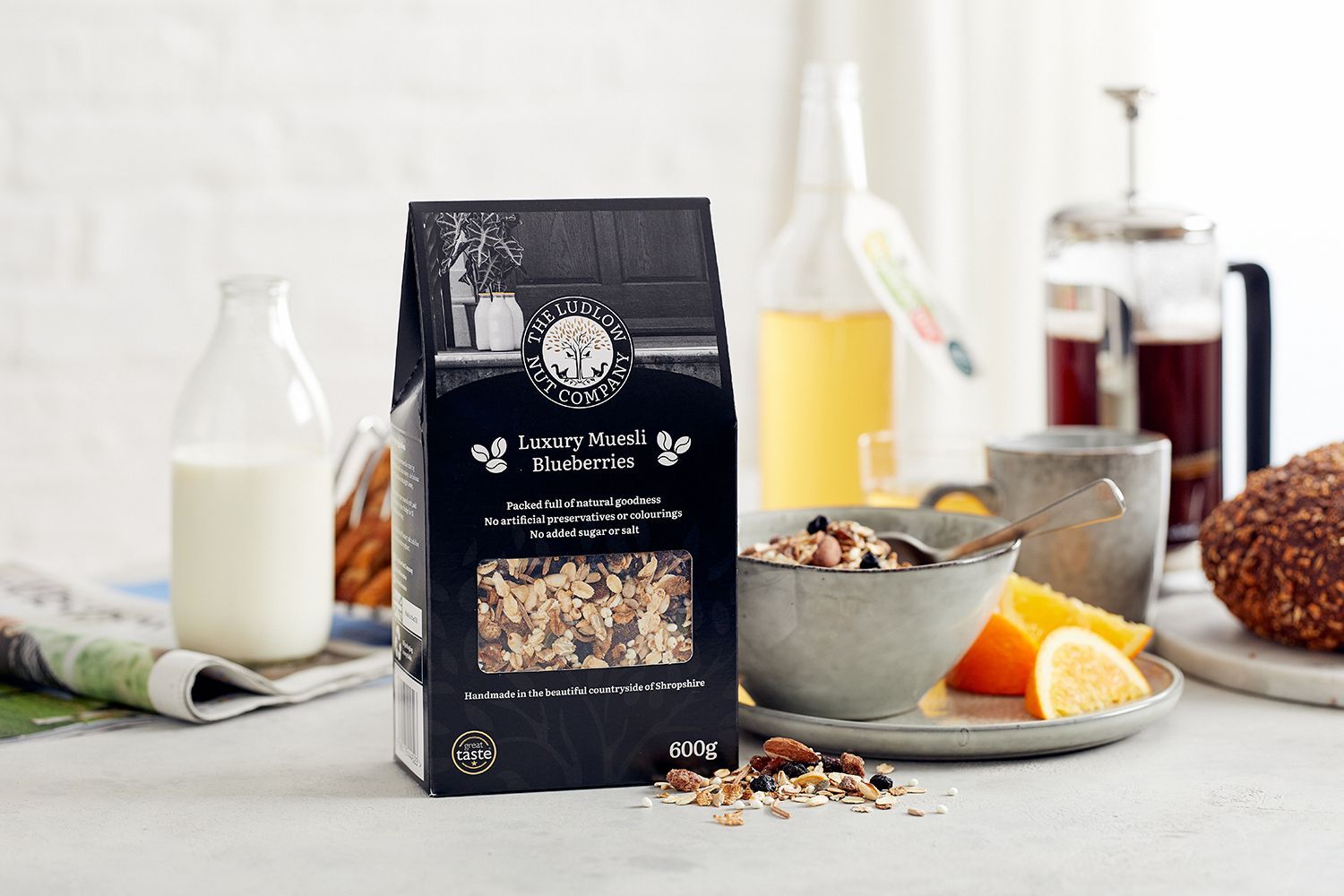 A tasty and nutritious start to your day. Especially heavenly when paired with a helping of creamy yoghurt and one of our deliciously nutty nut butters.
Awarded a Great Taste Gold award.

Ingredients:
Jumbo Oats, Dates, Flame Raisins (vegetable oil), Sultanas (vegetable oil), Toasted & Malted Wheat Flakes, Blueberries (sunflower oil) (7%), Figs, Sunflower Seeds, Almonds, Cashew Nuts, Brazil Nuts, Bran Sticks, Puffed Spelt, Rye Flakes, Barley Flakes, Pumpkin Seeds, Puffed Brown Rice and Puffed Quinoa.
Nutritional Information Per 100g Serving:
Energy (kcal) 366.8
Energy (kJ) 1534.4
Protein (g) 10.2
Fat (g) 11.1
of which saturates (g) 1.7
Carbohydrate (g) 61.8
of which sugars (g) 27.5
Dietary fibre (g) 9.0
Sodium (mg) 0.01
Shelf life on dispatch:
7-9 months
Categories
Grocery
Ingredients
Other Food & Drink
Prepared Food
Snacks & Confectionery
Ambient
Artisan / Speciality / Fine
Gift Food
Health & Wellbeing
Free-from
Gut health
Active
Breakfast
Feel good
Plant Based
Private / White Labelling
Recyclable
Sustainable
Vegan
Vegetarian