A L'Olivier Flavoured Oils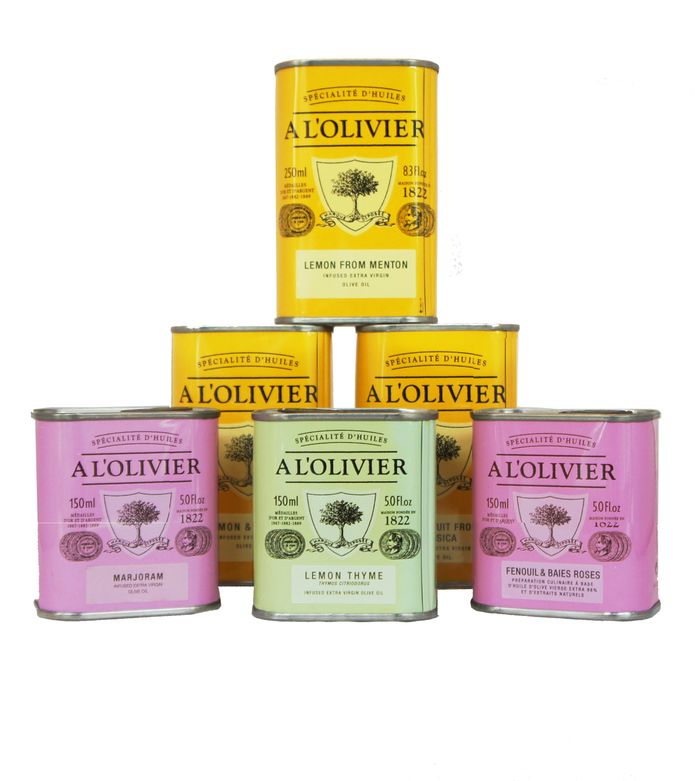 The A L'Olivier shop, founded in Paris in 1822 by a M. Popelin, was originally a medicinal as well as culinary oil establishment, which perhaps explains why the first set of samples that we received from them in 1988 included L'huile de Tortue. Happily, the culinary side of the business is now the only side; A L'Olivier still have retail outlets around France, and some abroad, but the main hub of the business is in Carros, just outside Nice. It is to the bottling plant here that the olive oils arrive from French producers, and from other countries as well.
The range of products continues to grow; there are now fruit vinegars and wine vinegars, Provençal pastes and mustards. The packaging evolves too, to incorporate brightly coloured tins for flavoured oils and elegant labels for bottles.
Categories
Grocery
Oils / Fats
Ambient
Artisan / Speciality / Fine
Gift Food
Minimum purchase order
6 tins