KANKEL CACAO ORIGIN PERU 75%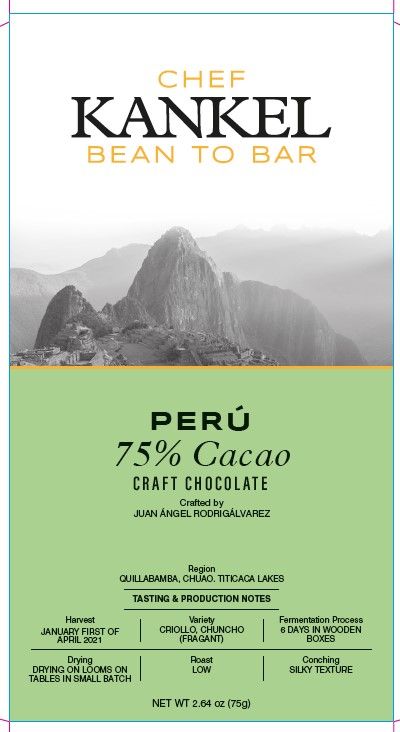 The sligh bitterness and tropical acid touches reminiscent of passion fruit with nuts were the notes that made me fall in love with this variety.
Its colour and marbling are evidence of its cultivation between the snow-capped mountain ranges of Mountaln and the Titicaca plateau, an idyllic place to which this appreciated variety, Chuncho, transports you. A traveller's note: it is still used today by indigenous Matsiguenga people as a comercial exchange currency… A wonderful quirk of fate for someone from La Rioja.
Categories
Chocolate
Artisan / Speciality / Fine
Sustainable
Vegan