IBÉRICO SAMPLER OF: DRY-CURED ACORN-FED 100% IBÉRICO PORK HAM, LOIN, CHORIZO & SALCHICHÓN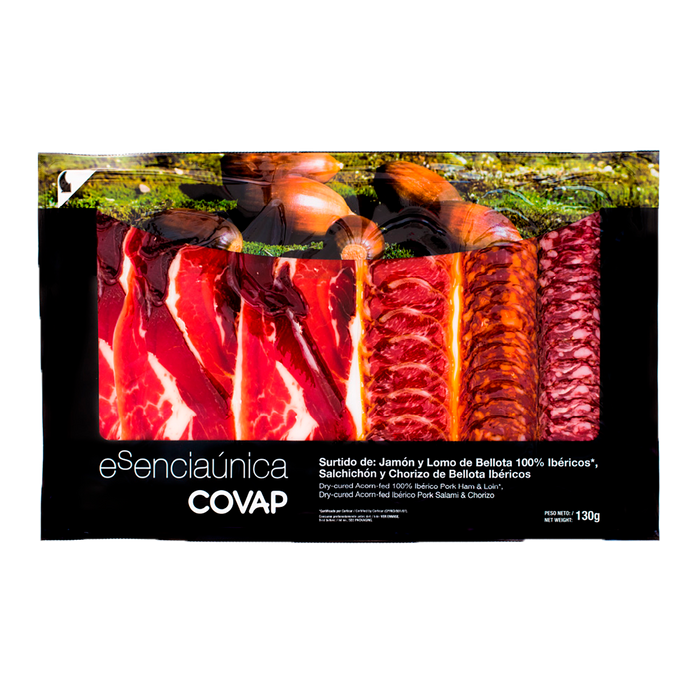 This Esenciaúnica Acorn-fed Ibérico Selection comes from our Dehesa, covered with the best grass and millennium-old holm oaks, which generation after generation, have provided valuable acorns to the pig.
It comes from 100% Ibérico breed pigs, a unique lineage of animals, a legacy of our ancestors, transferring the character, flavor and perfect texture into each piece. Also, it is exclusively "Bellota" (Acorn-fed) Ibérico pork, the highest category in the Official Ibérico Pork Classification.
Categories
Charcuterie / Cured Meats
Cultured Meat
Spanish