IBERICO CHORIZO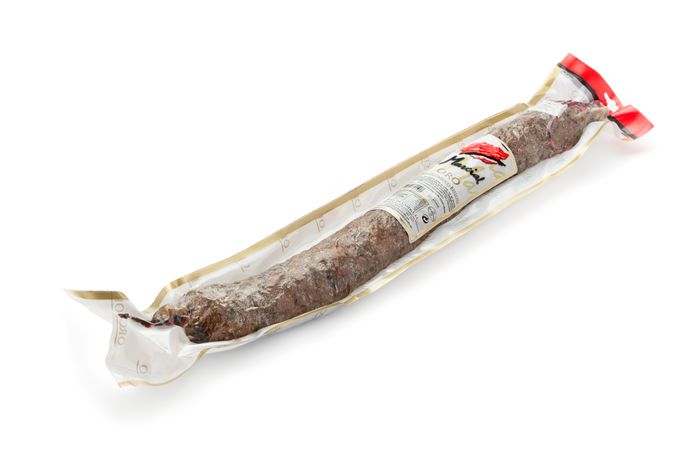 Marcial acorn-fed Iberico "chorizo", a select cold meat
Made with lean Iberico pork and natural ingredients
A classic with popular roots, which is showcased alongside the most select cold meats.
Marcial acorn-fed Iberico chorizo is made with minced chunks of lean pork with natural raw materials: salt, paprika, oregano and garlic, which is then stuffed into natural intestine.
After a curing period of no less than 3 months, it is perfect for tasting, either on a plate or in a sandwich.
Categories
Meat & Seafood
Artisan / Speciality / Fine