Grana Padano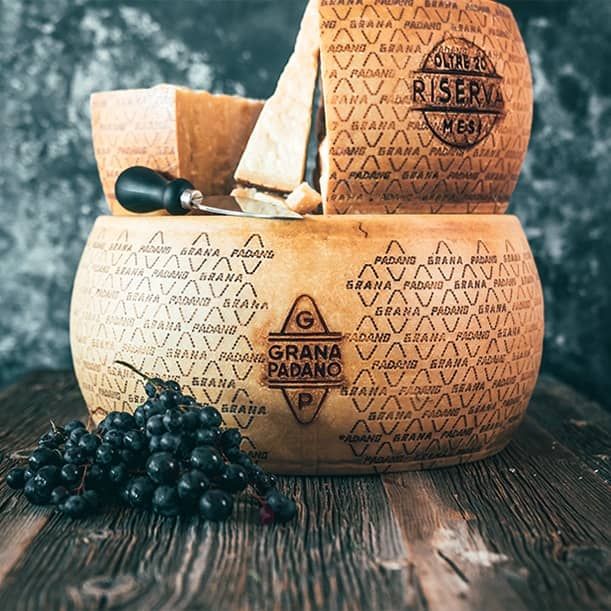 Only Grana Padano's qualities entitle it to the name Grana Padano.
It is for this reason its name must always be said in its entirety: Grana Padano.
Due to its popularity around the world, the name Grana Padano has inevitably acquired a certain status associated with that of a high quality product.
The significance of the name Grana Padano sets it apart. These two words embody the entire history of Grana Padano, dating all the way back to its original roots.
"Grana" due to its texture, "grana" means "grainy" in Italian. "Padano" from the production area in the "Pianura Padana" which is the Po River Valley in northern Italy.
Unique, unmistakable, incomparable.
Categories
Cheese & Dairy
Cheese
Artisan / Speciality / Fine
Frozen & Chilled
Gift Food
Celebration
Christmas
Summer
Winter
Sustainable
Vegetarian
Italian
Minimum purchase order
N/a