Godminster Beetroot & Apple Chutney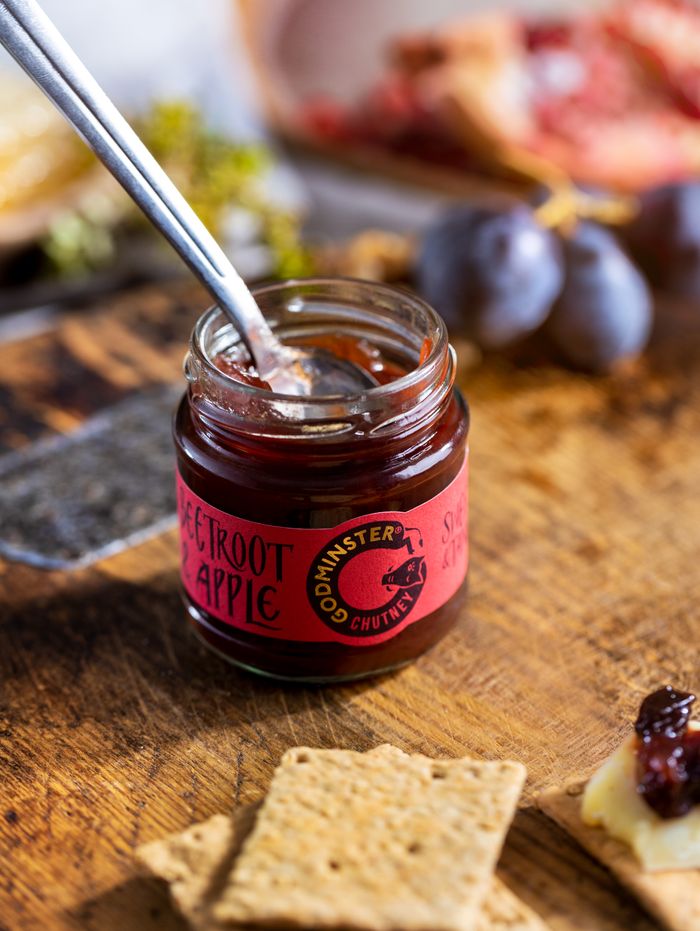 This tasty chutney is just the thing to transform a simple cheese sandwich or the ideal accompaniment to any cheeseboard (with plenty of Godminster Vintage Bruton Beauty Cheddar of course)! It is definitely a store cupboard essential for any Godminster fan.
It has a superb, natural flavour inspired by the fruits and roots that grow on the farm.
Available in 95g jars and 195g
Categories
Cheese & Dairy
Ambient
Artisan / Speciality / Fine
D2C - Direct-to-Consumer
Frozen & Chilled
Gift Food
Organic
Sustainable
Vegetarian