Food Export USA - Northeast Stand 2503 - OMG! PRETZELS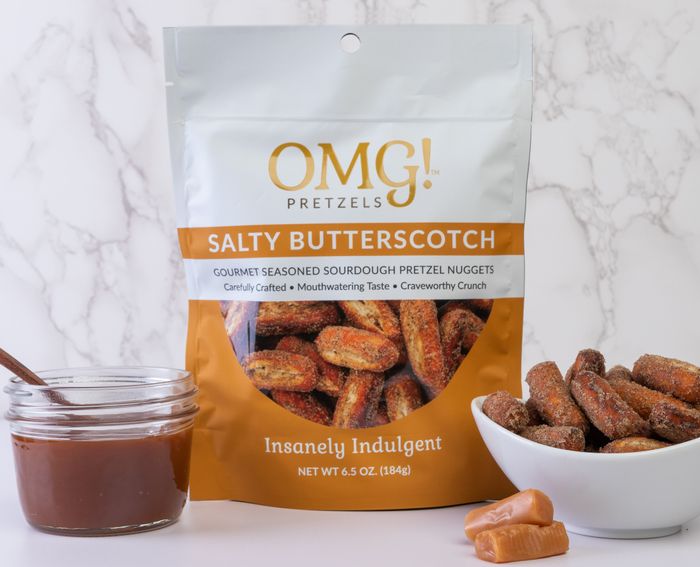 OMG! sourdough pretzel nuggets are not only ideal as a standalone snack and a perfect partner for dips, but also lend themselves to recipe usage.
Available in eight innovative flavors to include Garlic, Buffalo, Salty Butterscotch, Sweet and Spicy, Sweet Chilli, Chesapeake Spice, Cheddar Jalapeño, Lemon Pepper. Whatever the flavour, each pretzel nugget delivers a satisfying crunch and an enjoyable eat.
Where did the name come from? Drop by the Food Export USA -Northeast Stand 2503 at Speciality and Fine Food Fair, try our samples and the answer will be on the tip of your tongue.
Categories
Bakery
Cheese & Dairy
Drinks
Wine
Grocery
Ingredients
Meat & Seafood
Other Food & Drink
Prepared Food
Snacks & Confectionery
Ambient
Artisan / Speciality / Fine
Health & Wellbeing
Occasions
Organic
Plant Based
Sustainable
Vegan
Vegetarian
World Cuisine