Food Export USA - Northeast Stand 2503 - KARMA SAUCES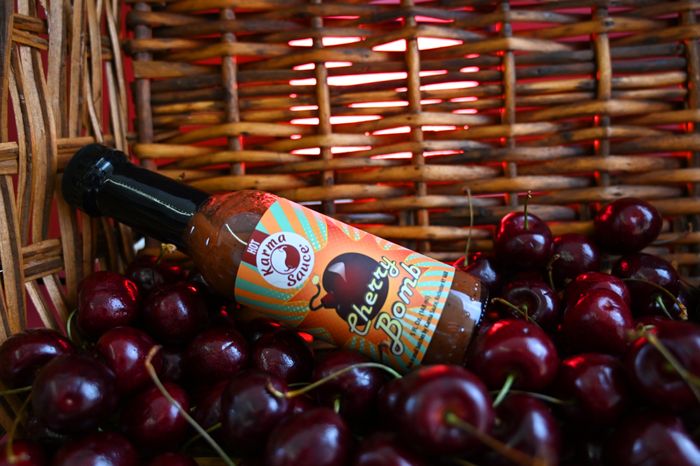 KARMA SAUCES
Hot sauce isn't just about the heat at Karma Sauces, which commits to meticulously crafting the most flavorful sauces in order to provide a truly unique flavour experience.
Come and see what we mean by visiting the Food Export USA -Northeast Stand 2503 at Speciality and Fine Food Fair, where we'll be sampling four of the leading varieties.
Multi-award-winning Cherry Bomb twins sour cherries with habanero pepper plus a hit of lime, coffee, cinnamon and clove for a flavour explosion.
Splash Down takes its inspiration from Thai Basil Curry and combines essential Thai ingredients to include red chillies, galangal, lemongrass and kaffir lime leaf together with other Thai spices and coconut.
The new kid on the block is Cosmic Dumpling, which provides the perfect sauce to partner the increasingly popular Bao Bun with a sauce highlight of rice wine vinegar, tamari, honey, sesame oil and ginger.
Ghost Island naturally enough features ghost pepper (scary) warmed and made friendly by fruity flavours to include orange juice, mango, pineapple, lime with an extra kick from mustard and curry spices.
Categories
Bakery
Cheese & Dairy
Drinks
Wine
Grocery
Ingredients
Meat & Seafood
Other Food & Drink
Prepared Food
Snacks & Confectionery
Ambient
Artisan / Speciality / Fine
Health & Wellbeing
Occasions
Organic
Plant Based
Sustainable
Vegan
Vegetarian
World Cuisine