Festive Spiced Fudge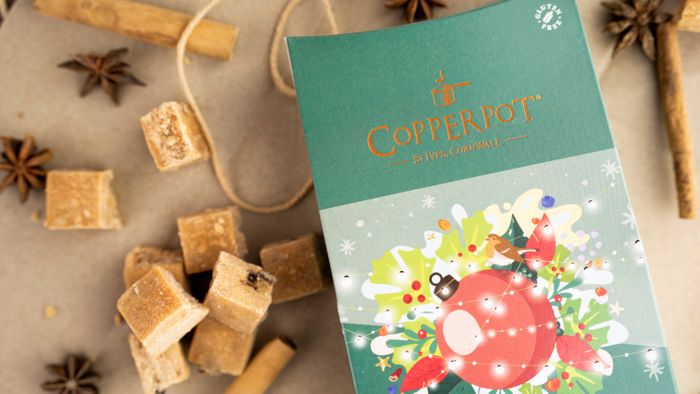 Produced in the UK using Salted Butter from the UK and Ireland, and Mixed Spices not from the UK.
Our Festive Spiced Fudge is made with a subtle blend of festive fruits and spices, with a hint of warming brandy for a rich and indulgent treat. Every batch is skilfully crafted to crumble on the tongue with a melting, buttery bliss.
Categories
Sugar Confectionery
Artisan / Speciality / Fine
Gift Food
Celebration
Christmas
Easter
Feel good
On the go
Snacking
Private / White Labelling
Vegetarian