Delicario Pork Bresaola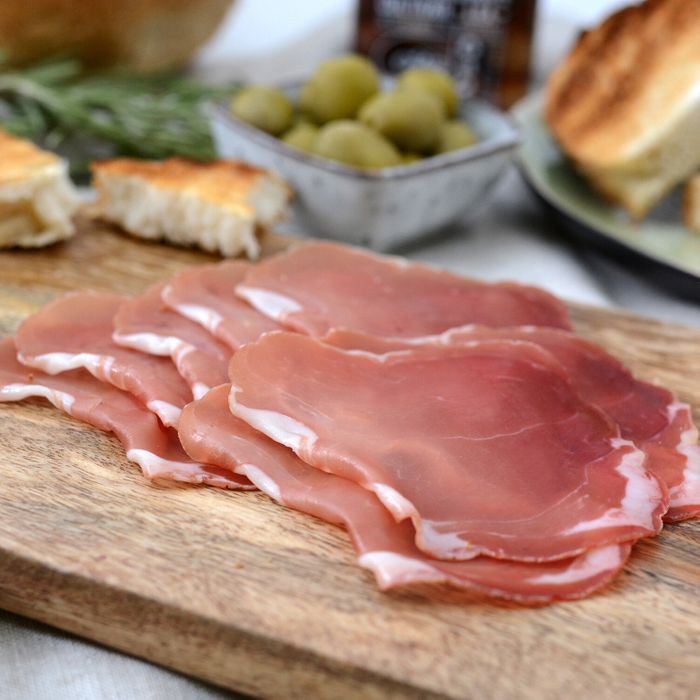 An authentic artisan bresaola from pork meat. This traditional Italian ham is lean and delicate and pairs perfectly with extra virgin olive oil simply drizzled.
Ronaldo started his own salumificio in 2006. As a vet, he used his experience to produce the highest quality pigs for excellent cured meats. The focus has always been on wild grazing and wellness, using pigs reared in the Po Valley.
GLUTEN FREE
Content: 100g
Ingredients: Pork, salt, preservatives: E250, E252.
How to enjoy: Serve as an antipasto, on a bed of rocket with a squeeze of lemon and laced with extra virgin olive oil.
Categories
Bakery
Cheese & Dairy
Drinks
Grocery
Ingredients
Meat & Seafood
Other Food & Drink
Snacks & Confectionery
Ambient
Artisan / Speciality / Fine
Frozen & Chilled
Gift Food
Organic
Private / White Labelling
Vegan
French
Italian
Spanish