Delicario Pomegranate and Apple Preserve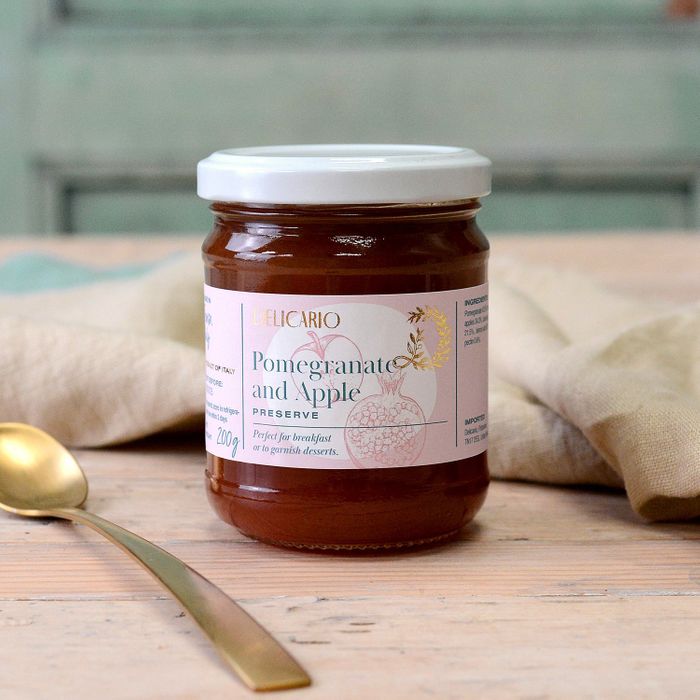 Tree-ripened pomegranates from the Veneto countryside with a sweet and sour flavour combine with the sweetness of apple which acts as a natural pectin, avoiding any artificial setting substances in this delicious preserve.
From garden to table, the rich food and wine heritage of the Veneto region is captured in the carefully prepared traditional and artisanal specialities of this Treviso producer. Genuine flavours are reflected in the organic production and highest quality ingredients with no artificial colours or preservatives added.
GLUTEN FREE
Content: 200g
Ingredients: Pomegranate 42.9%, mixed apples 34.3%, cane sugar 21.5% , lemon juice 0.6%, pectin 0.6%.
How to enjoy: Perfect for breakfast or to garnish desserts.
Categories
Bakery
Cheese & Dairy
Drinks
Grocery
Ingredients
Meat & Seafood
Other Food & Drink
Snacks & Confectionery
Ambient
Artisan / Speciality / Fine
Frozen & Chilled
Gift Food
Organic
Private / White Labelling
Vegan
French
Italian
Spanish