Delicario Naturalis Cheese in Wild Cornflowers & Marigolds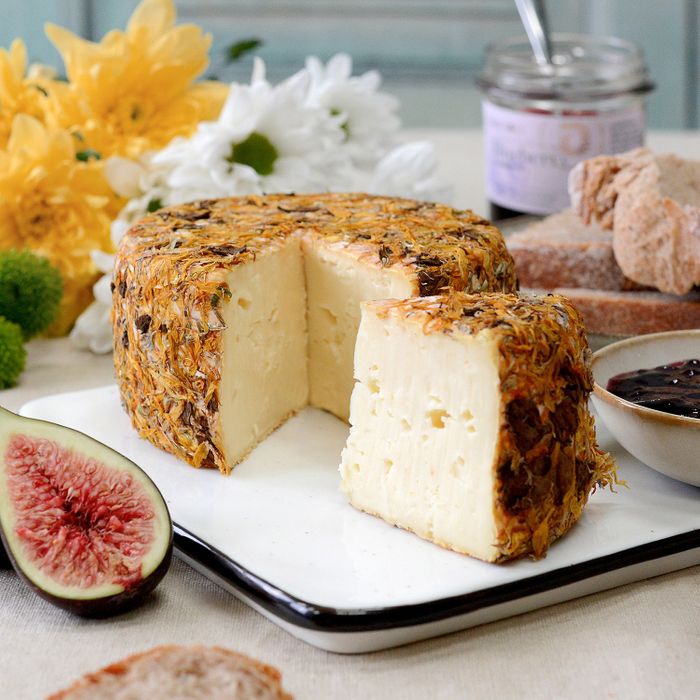 The Naturalis is a specialty cheese made from 100% cow's milk from the South Tyrol, giving a milky-buttery taste. Beautifully wrapped in wild cornflower and marigolds, this artisanal semi-hard cheese matures for a month and is washed and turned with ripening cultures every other day to produce an outstanding flavoursome cheese.
Immerse in the miraculous transformation of milk to enjoy the outstanding craftmanship of cheese made using traditional hand methods from the South Tyrol where the cow and goat herds graze freely on rich pastures. From mild to strong and a wide variety of textures this gourmet cheese selection brings something extra to the cheeseboard.
GLUTEN FREE
Content: 400g
Ingredients: Cow's milk, rennet, starter, mixture of flowers (cornflower, marigold), salt, lysozyme (egg).
How to enjoy: With delicate crackers
Categories
Bakery
Cheese & Dairy
Drinks
Grocery
Ingredients
Meat & Seafood
Other Food & Drink
Snacks & Confectionery
Ambient
Artisan / Speciality / Fine
Frozen & Chilled
Gift Food
Organic
Private / White Labelling
Vegan
French
Italian
Spanish