Classic Macaron Tray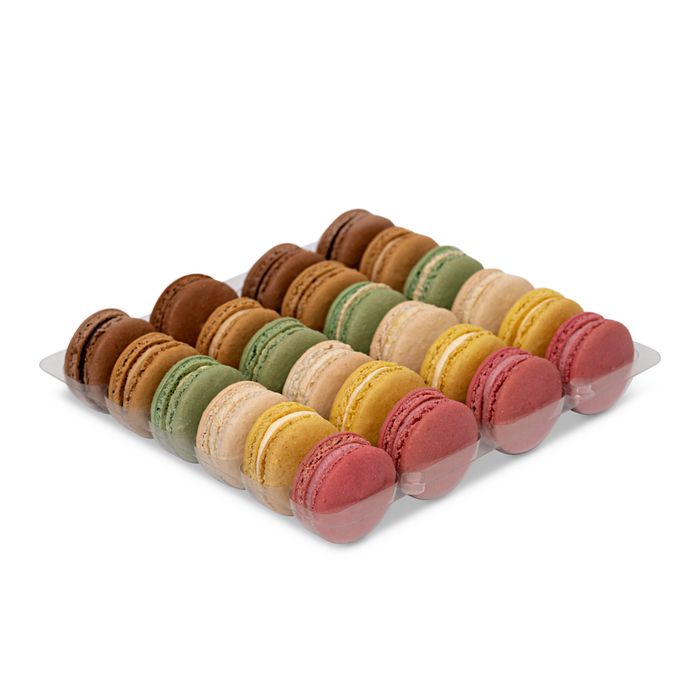 We've put together six of the top traditional flavours: pistachio, chocolate, lemon, vanilla, raspberry, salted caramel. There's a favourite in this tray to suit all tastebuds.
Supplied in an easily stackable and transportable tray of 24 (in equal quantities - 4 of each flavour). The Classic selection is ideal for meetings, client gifting or for events.
Ideal for the discerning Madame or Monsieur.
Categories
Sweet Goods
Baked Confectionery
Artisan / Speciality / Fine
D2C - Direct-to-Consumer
Gift Food
Private / White Labelling
Vegetarian
French