Chocolate chai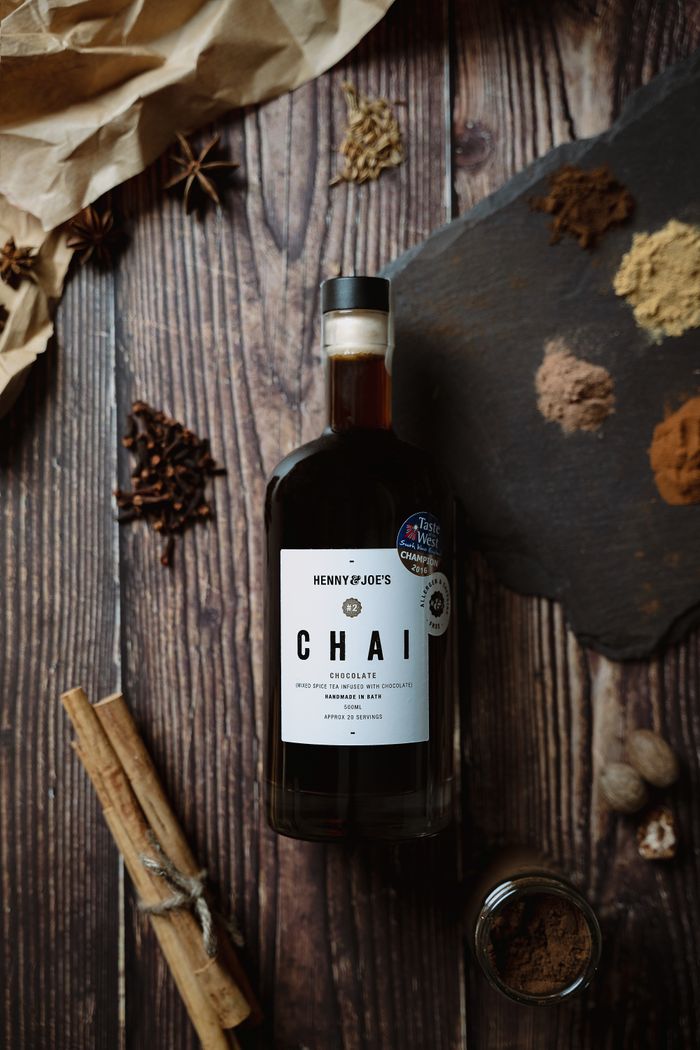 A contemporary twist on the classic masala chai. This chocolate chai is a blend of our multi-award winning masala chai with the most complimenting chocolate we could find. With the first sip you can expect all the beautiful spices (cardamom, ginger, star anise, nutmeg, cloves, all spice, mixed spice, fennel seed and cinnamon) followed by the chocolate taste on your lips.
-
We created this chai specially for the Bristol Chocolate festival in 2015. However, when it went onto win 'The best hot drink in the South West' in the 2016 Taste of the West awards, we thought we should keep it as a staple.
-
It's ever so easy use. Simply add 1-2 tablespoons of the concentrate into a milk of your choice. Then heat to your preferred temperature in either the microwave, on a hob, or with a steam wand on the coffee machine.
-
Not only can this chai be used to make chai lattes in the comfort of your own home, it has since been used in baking, cocktails and deserts. check out some of our awesome recipes and let us know how you get on.
Categories
Sweet Goods
Hot Drinks
Juice / Cordials / Smoothies
Milk Drinks
Mixers & Adult Soft Drinks
Flavours / Flavour Enhancers
Sweeteners
Artisan / Speciality / Fine
Gift Food
Plant Based
Recyclable
Sustainable
Vegan
Vegetarian