Chairman's Reserve Spiced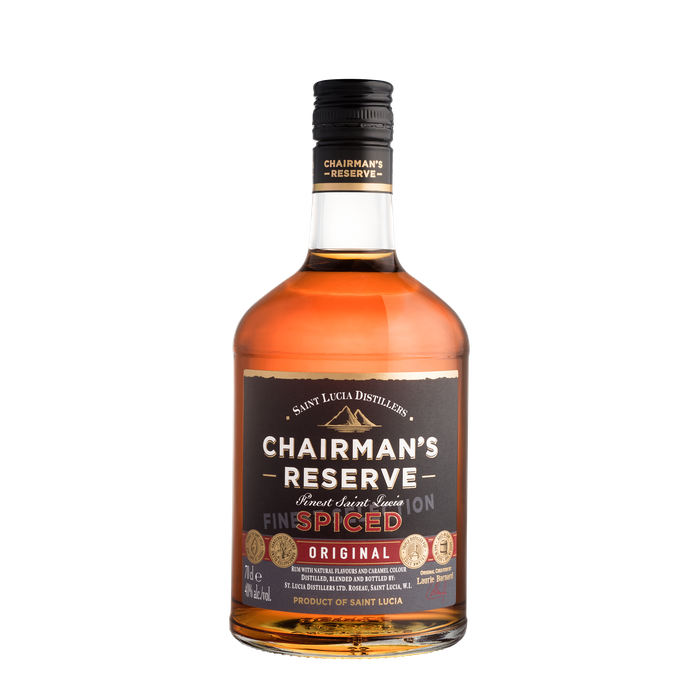 Chairman's Reserve Spiced is made from a blend of coffey still and pot still rums aged and finished with local fruits and spices such as cinnamon, cloves, nutmeg, drief orange, raisins, plums, almonds and lemon rind.
This authentic Saint Lucian Spiced rum is produced and bottled by Saint Lucia Distillers. Our distillery is nestled in the Roseau Valley on the West coast of Saint Lucia, in the rain belt of the island in close proximity to the hills, the sea and the Roseau River. This location affords a microclimate that creates the ideal conditions for amazing maturation of our rums. The transformation of the rums as they age is comparatively superior, giving our master blender the ideal foundation from which great rum blends can be created.
Categories
Rum
Ambient
Artisan / Speciality / Fine
Sustainable