Caramel & Sea Salt Fudge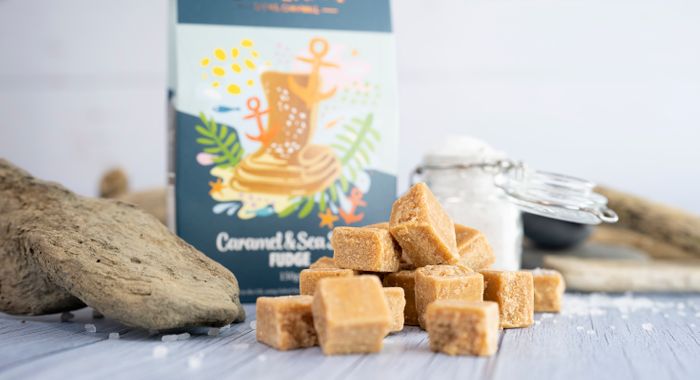 Produced in the UK using Salted Butter from the UK and Ireland.
Our Caramel and Sea Salt Fudge combines the salty tang of the ocean with the indulgence of luscious, rich caramel. Every batch is skilfully crafted to crumble on the tongue with a melting, buttery bliss.
Categories
Sugar Confectionery
Artisan / Speciality / Fine
Gift Food
Celebration
Christmas
Easter
Feel good
On the go
Snacking
Private / White Labelling
Vegetarian