01 Aug 2022
Saúde Actual- Revista de Saúde Holística e Estilo de Vida Saudável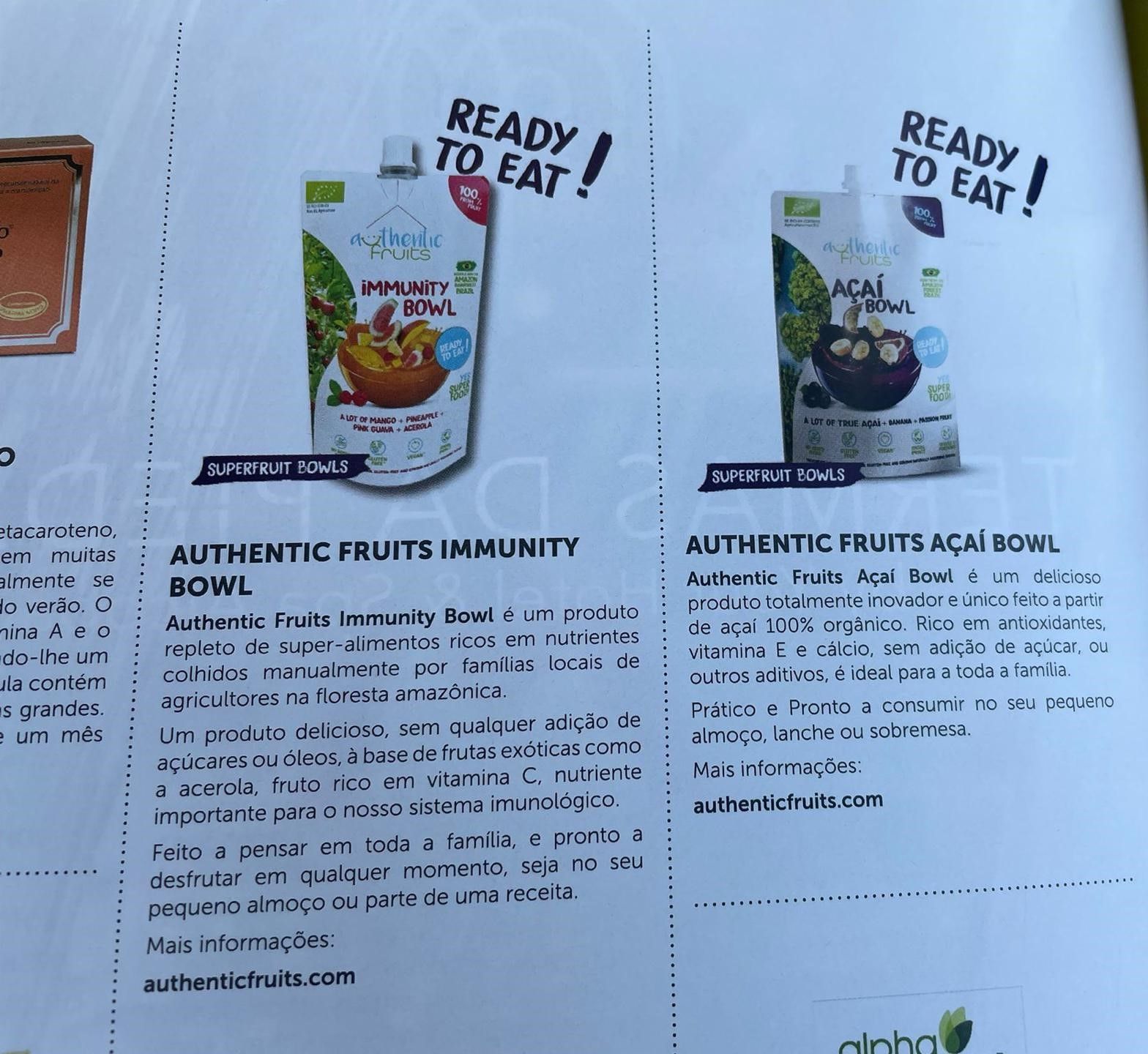 Authentic Fruits Açaí & Immunity Bowl
Authentic Fruits Acai Bowl is a delicious, innovative, and unique product made from 100% organic acai. Rich in antioxidants, vitamin E and calcium, with no added sugar or other additives, it is ideal for the whole family.
Practical and ready to consume in your breakfast, snack or dessert.

For more information
https://authenticfruits.com/
Authentic Fruits Immunity Bowl is a product packed with nutrient-rich superfoods hand-picked by local farming families in the Amazon rainforest.
A delicious product, without any added sugars or oils, based on exotic fruits like acerola, a fruit rich in vitamin C, an important nutrient for our immune system.
Made with the whole family in mind and ready to enjoy at any time, whether it is in your breakfast or part of a recipe.

More information:
https://authenticfruits.com/