01 Sep 2023
(PRODUCT LAUNCH) Memories of Grandma – Real Masala Chai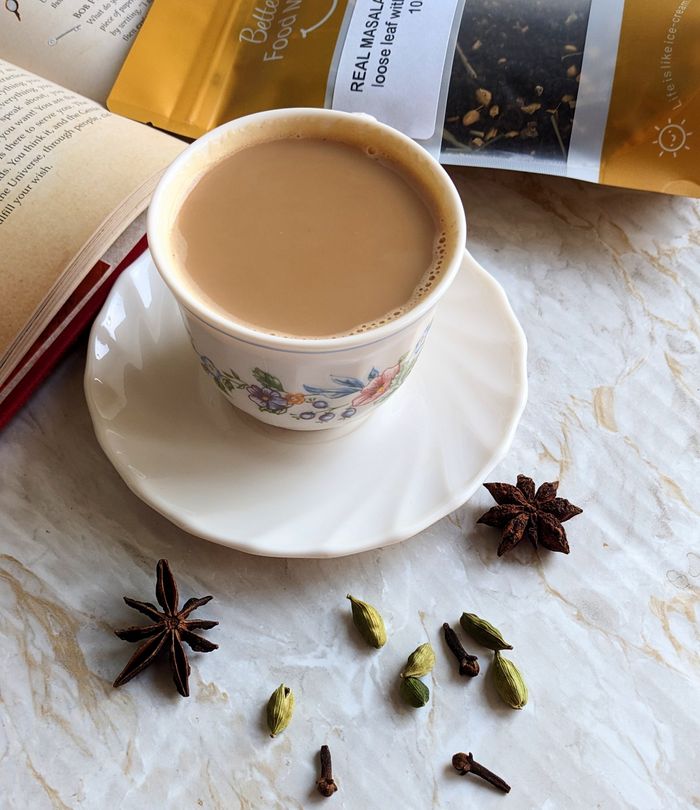 These products are aimed at bringing masala chai to you the way it should be – real masala chai as found on the streets of Mumbai.
Ruchi, Better Food Mood's founder said, "These masala chai products have been inspired from Grandma's chai recipe and are full of memories for me.
She was my biggest fan. Memories of visiting gran were never-ending hugs and kisses, a fridge stocked full of chocolate & vanilla ice-cream (because the grandkids were visiting), grandma's delicious food and ofcourse, her masala chai. I distinctly remember the spicy aroma that would fill the air when she would prepare the chai signalling that it was either time to wake up or time for dinner.
Gran would keep masala chai in her pantry, either in the form of a jar of freshly ground spices accompanied with a jar of Kenyan or Assam tea leaves. Other times, she would mix whole spices within the tea leaves. She would use these proudly to make real aromatic masala chai.
These recipes of masala chai and masala chai tea powder were passed down to my mum who then passed them on to me. Full of gran's memories, I feel a little happier every time I make real chai at home. I would like to share this happiness with you."
These new chai products will be showcased at the Speciality Food Fair 2023 and Ruchi will be excited to talk more about these in person.
Visit www.betterfoodmood.com to view these products and Better Food Mood's online shop.
hello@betterfoodmood.com | www.betterfoodmood.com |Instagram: @betterfoodmood