26 Jul 2022
Personalisation – in and outside of the packaging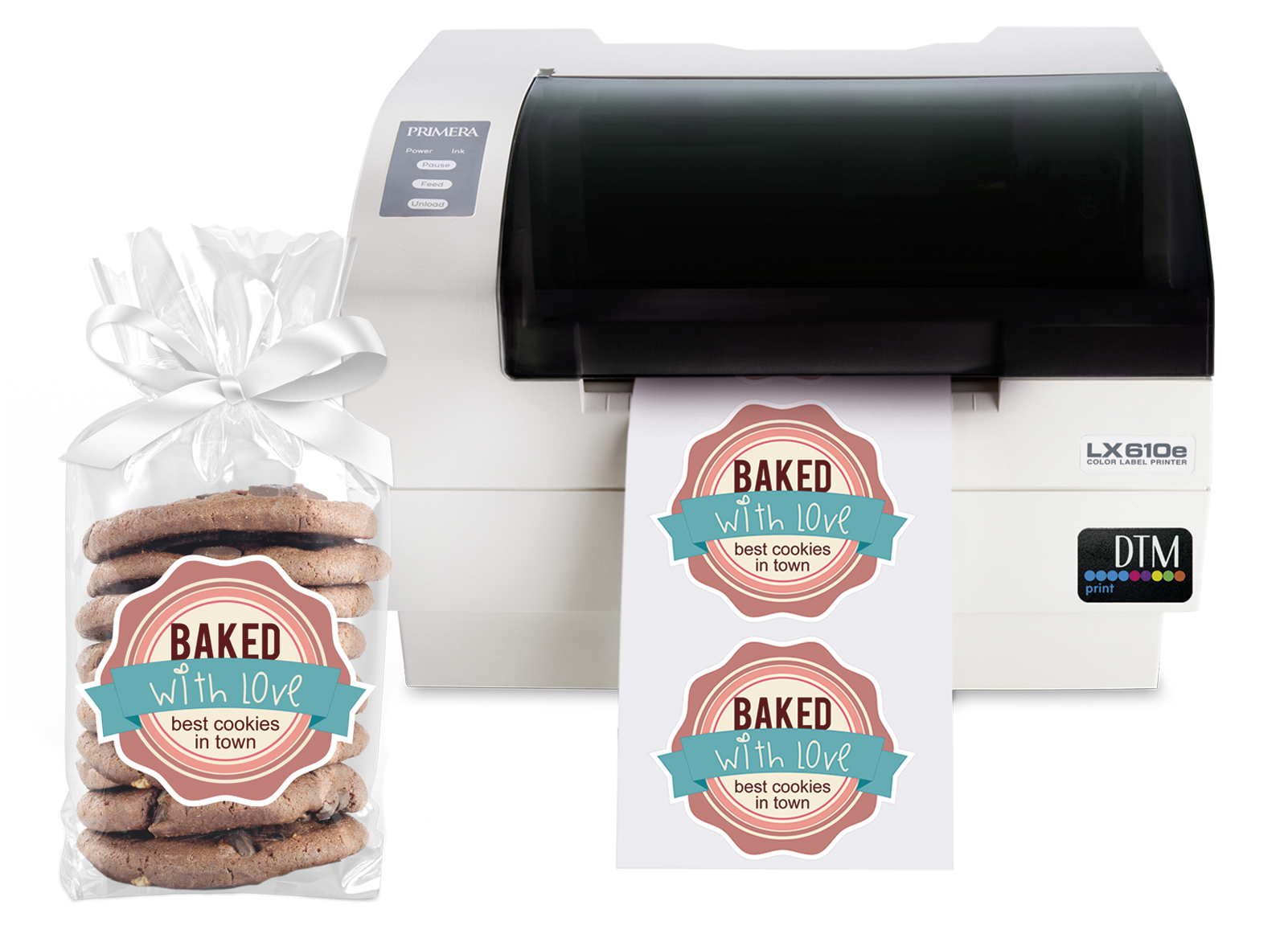 DTM Print, an international provider for specialty printing systems, offers solutions for direct-to-food printing and the production of food labels in any size and shape.
Eddie is an edible ink desktop printer for printing directly onto cookies and other food items. Personalised bakery and confectionery products are becoming increasingly popular. For weddings, corporate hospitality and events at special times of the year, it's a way of being 'special' and standing-out from the crowd.
As Eddie prints full-colour photos, logos, designs and text directly onto the surface of baked goods and confectionery, it saves bakeries and confectionery businesses a lot of time as they no longer have to print on wafer paper or fondant/icing sheets and apply by hand. A highly professional look and great detail are realised, even on curved and uneven surfaces. Eddie turns treats into real eye-catchers and opens up new profits by offering branded and bespoke products.
The direct-to-food printer has a small footprint; only 317 x 474 mm in size and weighs about 11 kg. In automatic mode, Eddie can print typically 5-6 items per minute. It comes with a design software and is easy to set-up. Eddie was designed to be used in food processing environments to fulfil all hygienic standards. Stainless steel housing, easy to clean components and certified ink with EU and FDA approvals make Eddie the safest direct-to-food printer in its class.
But the job is not done when the baked goods are produced. The packaging of them is at least as important as the wonderful and tasty items in it. "Labels are a crucial part of the packaging and have a strong impact on the purchasing process of consumers as they first draw attention to a product and contain plenty of information that can influence consumers to buy a product," explains Andreas Hoffmann, Managing Director of DTM Print.
DTM Print offers a range of different colour label printers. One of them is the LX610e Pro Color Label Printer with the unique feature to print and cut any label shape with just one device in seconds. It combines colour inkjet label printing with a built-in digital die-cutting mechanism. Besides an intuitive software LX610e Pro features high-quality colour inkjet printing, interchangeable dye or pigment inks and low maintenance by utilising an ultra-high capacity single CMY ink cartridge. In addition, LX610e Pro is eco-friendly and sustainable with very low energy consumption, low weight by using less material, non-toxic ink supplies as well as 100% recyclable components.
Eddie creates creative and individual sweets that are highlighted when combined with brilliant and full-colour labels. Putting the most professional colour labels possible on products will set them apart from others. This is especially important for smaller manufacturers who can actually increase their sales by making their products stand out through innovative packaging and labelling. It also allows manufacturers of all sizes to offer private label goods in smaller quantities.
Live demonstrations of Eddie Edible Ink Printer and LX610e Pro can be attended at the Speciality Fine Food Fair (Olympia London, 5 - 6 September 2022) at stand# 3147.
For more information visit https://dtm-print.eu