18 Sep 2022
JUDE'S ADDS CARAMEL PEANUT TO ITS RANGE OF PLANT BASED BARS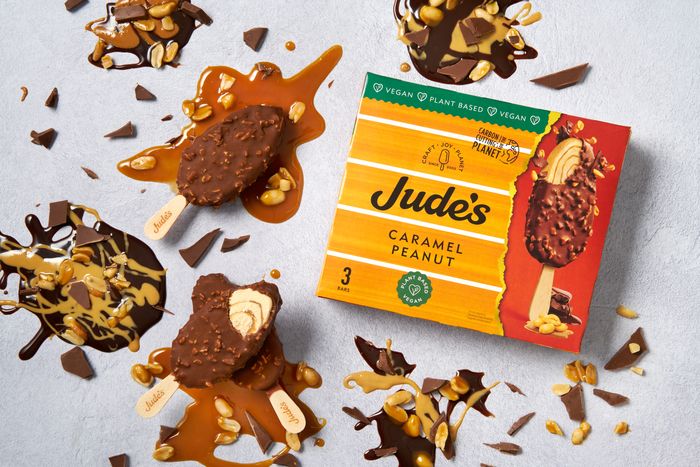 Jude's, the British ice cream company dedicated to making delicious ice cream that's better for the planet, has added Plant Based Caramel Peanut Stickbars to its new range of vegan ice cream stickbars.
Crafted with the same passion and expertise as all Jude's products, these stickbars have a deliciously creamy caramel ice cream, a smooth peanut sauce and a roasted peanut studded chocolatey shell.
Chow Mezger, Jude's MD, said, "Our new Caramel Peanut Stickbars are a rich, creamy treat that is about all-out indulgence that's better for the planet! They have a wonderful roasted nut flavour sweetened by our velvety vegan caramel ice cream."
The new ice cream stickbars launch as part of Jude's pledge to make 50% of its range plant based by 2025. Jude's plant based ice cream has, on average, a 40% lower carbon footprint than its dairy ice cream, so introducing more vegan flavours is a key approach to reaching its stretching carbon reduction targets. Like all Jude's flavours, Plant Based Caramel Peanut Stickbars are made with the lowest possible environmental impact.