07 Jul 2022
Introducing the volcanic Oat Cappuccino chocolate bar from Firetree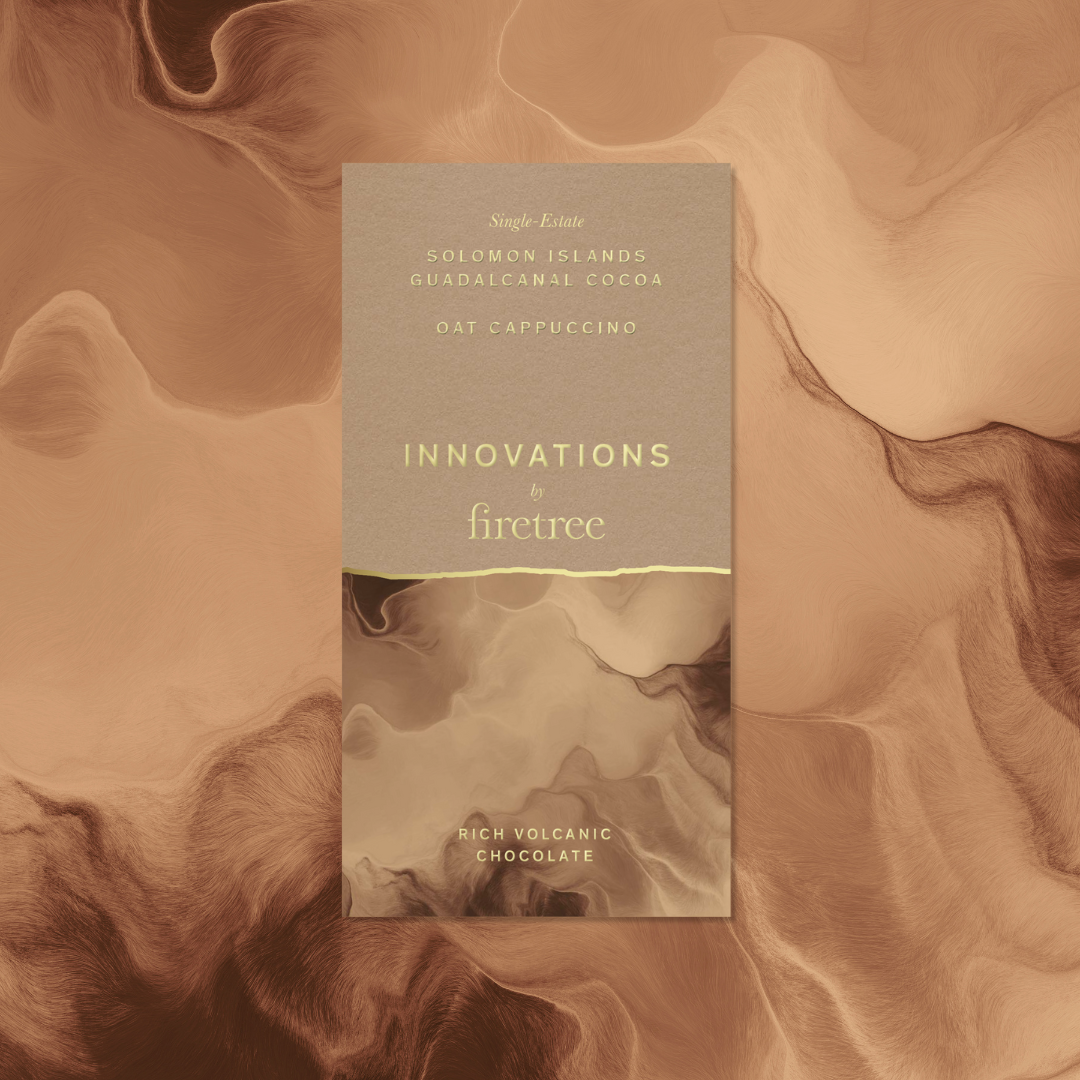 Launched on World Chocolate Day, it's time to discover Firetree's decadently creamy plant-based cappuccino bar.
Never before has our award-winning rich volcanic chocolate from the Solomon Islands, Guadalcanal, fruity Columbian coffee and toasted, gluten-free oats been married perfectly to create a decadently creamy plant-based cappuccino bar. It's a must for vegan and allergen-free lovers of coffee and chocolate.
The current popularity for plant-based versions of milk chocolate paired together with one of the coffee world's most popular blends (Cappuccino) makes perfect sense and is just right for chocolate and coffee snackers and chocolate and coffee connoisseurs. Add onto that, the superb smoothness and the ability to satisfy vegans together with the kosher and halal certification, it covers a very wide market segment.
Join us at Stand 1902 to discover this bar and the rest of our award-winning volcanic chocolate collection of 25g/65g chocolate bars, luxury Gift Boxes and luxury drinking chocolate.
https://www.youtube.com/shorts/Xsq-wThCHQY