02 Aug 2022
Imperial Jade: Embrace Your Natural Harmony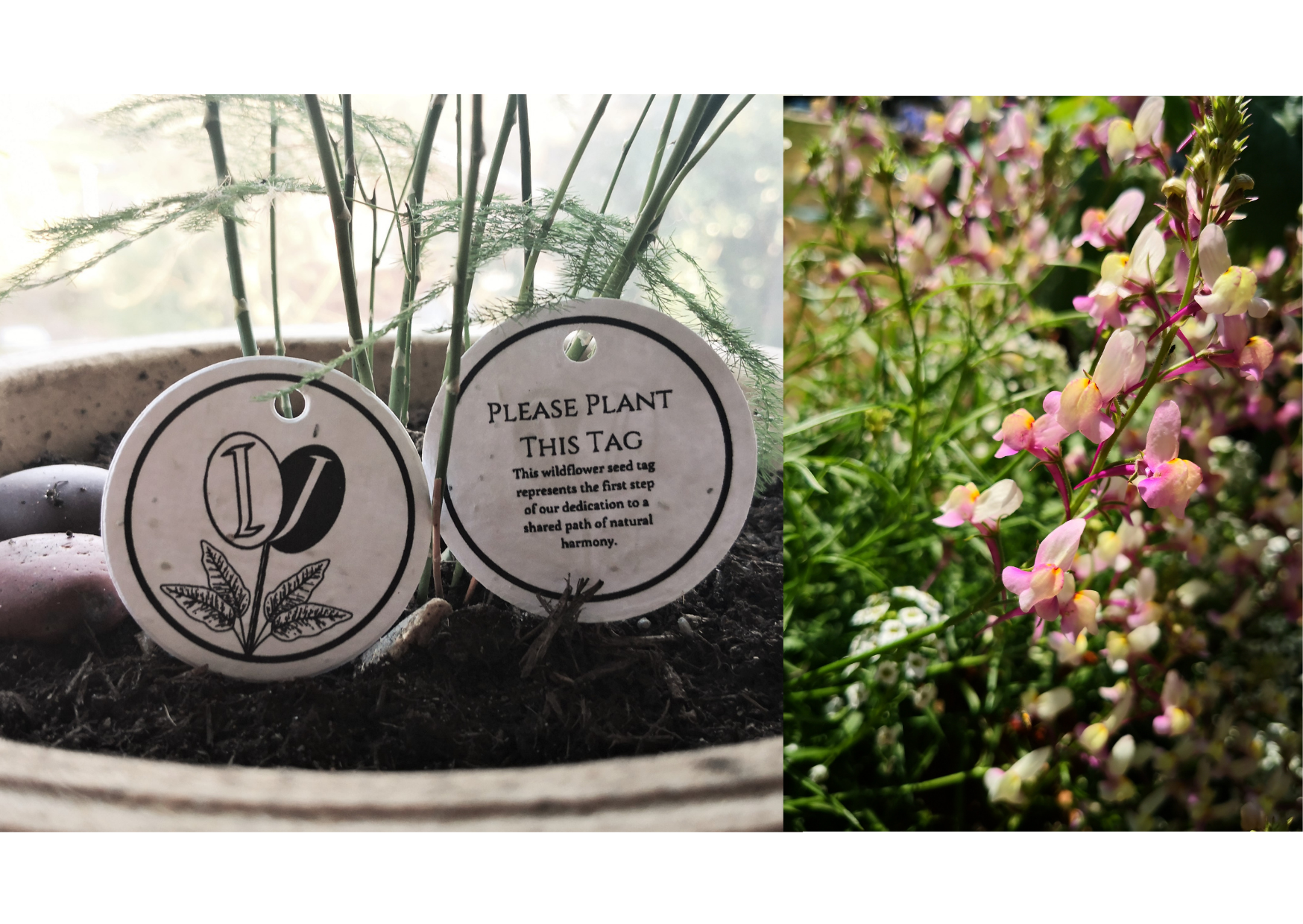 Imperial Jade is fuelled by a sincere passion for coffee combined with a long-held fascination in the raw mystique of China's natural world.
Imperial Jade's founder, Henry Every, says his inspiration comes from his own relationship with China and Chinese culture. "Having spent over a decade studying the Chinese language as well as immersing myself in various Chinese cultures, Imperial Jade provides the perfect opportunity for me to present a different side to the country, moving past the heavily industrial surface and putting the spotlight back onto where it all began: man's relationship with the natural world."
"My first experience of Yunnan coffee was during my travels in China, and it left an impression unmatched by any coffee before it, so I had to find more." Once returning to the UK, the scarcity of Yunnan coffee in the country sowed the seed that sprouted the journey of Imperial Jade.
As the idea grew, so too did the realisation that there is an opportunity here that goes far beyond just showcasing an exquisite new coffee bean; this is an opportunity to share the wondrous secrets of a hidden piece of our natural world.
Yunnan (云南) is the province in which Imperial Jade coffee grows. Nestled in the south west of China bordering Laos, Vietnam and Myanmar, Yunnan boasts a climate that is absolutely perfect for growing some of the finest quality speciality grade coffee amongst many other crops. Historically, Yunnan is renowned as the origin of green tea, and well-known throughout the world for being blanketed with some of the most stunningly picturesque rice terraces that date back thousands of years, remaining practically unchanged.
Yunnan also happens to be one of the most biodiverse places in the world, home to over 50% of China's flora and fauna, including many rare and endangered species.
This is the story that Imperial Jade endeavours to share. This piece of our world can only really be described as a Garden of Eden, where man works alongside nature; striving towards natural harmony. "Yunnan, to me, is incredibly inspirational. With such natural diversity coupled with a huge agricultural diversity, there is so much to learn from the ancient lessons of the local farmers towards the land they nurture."
Every cup of Imperial Jade coffee contains this historic wealth of care, passion and knowledge, from first planting the seed to the many years of tending to the coffee tree before it fruits - coffee cultivation requires a deep patience and understanding for truly excellent results. The farmers in Baoshan are certainly not lacking in patience; each bean is hand-picked before being carefully treated and processed using an incredibly complex method known as anaerobic fermentation - a skill that takes many many years to master.
"I am undertaking this project with a few things in mind: transparency, sustainability, quality and balance. Working with a family owned farm in Baoshan gives me the opportunity to work closely with the farmers themselves, ensuring a good quality of life for them and their families, as well as taking responsibility for certain aspects of Imperial Jade's environmental footprint, such as encouraging organic cultivation and finding the most environmentally-responsible shipping options."
Imperial Jade continues to make efforts towards natural harmony within every aspect of the brand. Each bag of Imperial Jade coffee comes with a wildflower seed tag, the inspiration for which comes from Henry's own experience in wildflower gardening during the summer lockdown of 2020. "Given that there wasn't much else anyone could do, I threw myself into gardening and plant care. I'll never forget that satisfaction I received from seeing my patience and hard work develop into an explosion of colour, attracting many different species of bees as well as other pollinators, some of which I had never seen before!
"This is something that I would love to share with as many others as possible, especially during a critical time for bee colonies worldwide."
Imperial Jade is about more than just coffee. It is about the people, the wildlife, the trees and the plants, the sun and the rain. Imperial Jade represents equilibrium, the perfect balance between us and the natural world that makes everything else possible.