02 Aug 2022
Foie Royale Entier range – Finalist in the Speciality & Fine Food Fair Awards 2022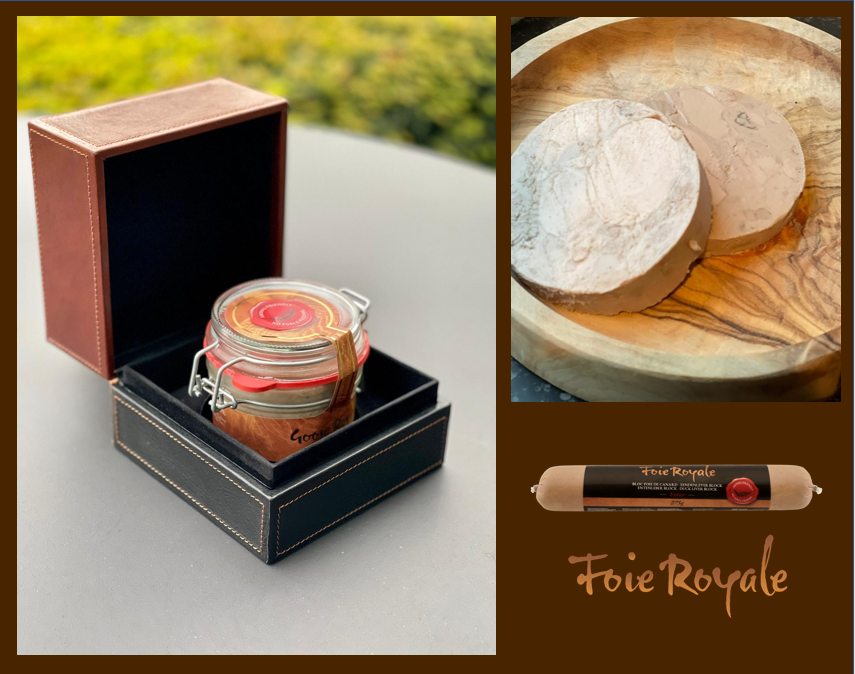 Foie Royale new product – Entier has been shortlisted as the finalist for the Innovative Product of the Year category in the Specialty & Fine Food Fair Awards 2022 – demonstrating creativity and innovation of the heart of its concept.
Organised by Montgomery Group, the Award is a key element of the Specialty & Fine Food Fair - the UK's leading showcase of artisanal food and drink. Recognising and celebrating the individuals and businesses driving excellence and product innovation in the fine food & drink community, the Speciality & Fine Food Fair Awards champion all that makes the industry such a remarkable and inspiring place.
Many chefs have applauded the similarity in taste of the Classic range of Foie Royale to foie gras. The versatility of the product across such a broad range of dishes has inspired many delightful recipes.
With the aim of encouraging more people to switch to this ethical alternative to foie gras, with no force-feeding, the company continued innovating and researching. Four years after the launch of the Classic range, the new Foie Royale Entier range has been produced that not only gives that great Foie Royale taste but also replicates the texture of foie gras. After many rounds of taste testing, it became clear that it was the one that everyone was looking for. This is the Foie Royale Entier range.
Foie Royale Entier is produced by merging different batches of the Classic range that delivers the textural variation and density that you get from foie gras. Not only does it taste great and feel like a natural product in the mouth, but there is also the visual difference where the different layers' colour and density are visible, creating a much more natural looking product.
The Entier range will undoubtedly satisfy many foie gras consumers out there; especially those who worry about how their food was made, as Foie Royale is both sustainable and produced to the highest ethical standards in Europe.
To show your support to this ethical and sustainable alternative to foie gras in more natural in texture and flavour, your vote to Foie Royale Entier is definitely the most encouraging move!
Cast your Vote - Innovative Product of the Year Award: https://www.specialityandfinefoodfairs.co.uk/2022-awards/innovative-product-year
Read the Story of Foie Royale: https://foieroyale.com/foie-royale-product/