15 Nov 2019
EY Entrepreneur of the Year 2019 Finalist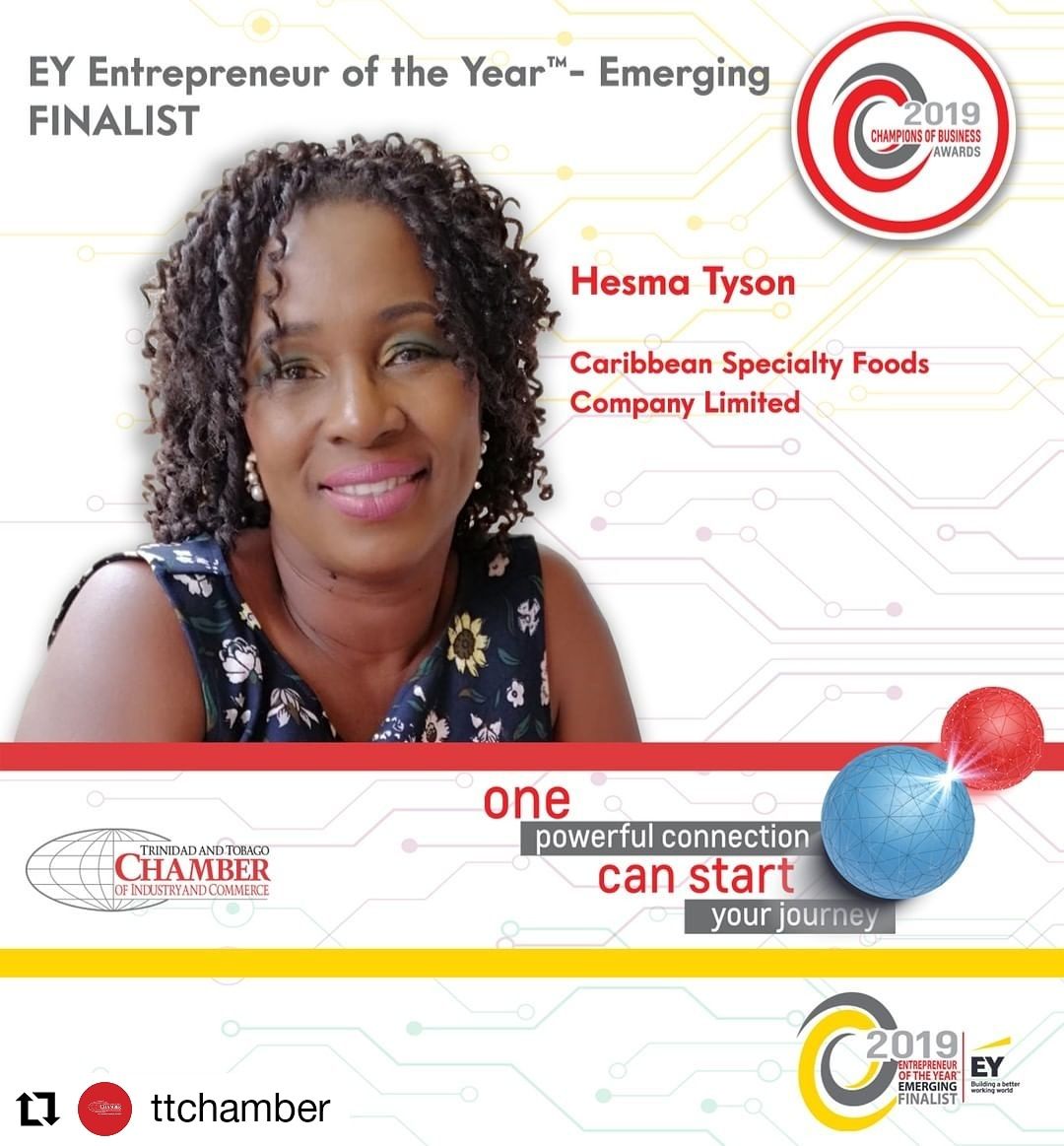 Hard work pays off
In 2008 Caribbean Specialty Foods embarked on producing natural condiments for the local market. Despite being told that it would be impossible to produce shelf stable condiments without preservatives, the founder, Hesma Tyson, proceeded to research and devlop the technology to realise this goal. After two years of failing she was eventually able to develop the methodology to accomplish this feat.
To date this technology is involved in every product that we manufacture from hot sauces to dips and seasoning. We have seen many changes in the industry and we remain committed to producing clean food for human consumption.
In the year that we were awarded this honour, the comnpany registered its trademark Caribelle Foods. Our committment is to our consumers who depend upon us to stay true to our core beliefs and values.