REFRESH YOUR FHIRST… New Zero-Sugar Probiotic & Prebiotic Gut Lovin' Living Sodas Launch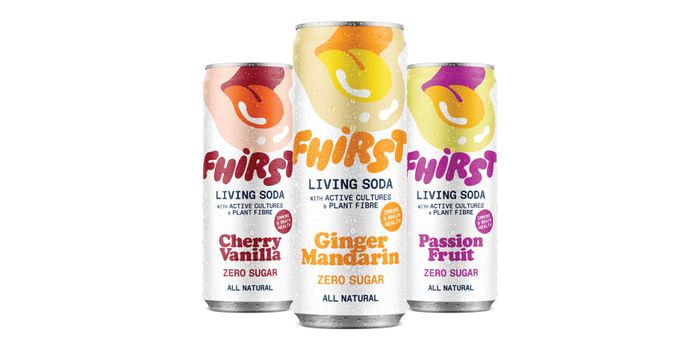 Welcome to the new soda that's set to revolutionise functional beverages and beyond with a range of all-natural, zero-sugar living sodas. The 'FHIRST' of its kind worldwide, FHIRST Living Soda includes probiotics and prebiotics, plus added zinc. The brand is on a mission to deliver great-tasting, guilt free sodas that promote gut, immune and brain health but without sugars or sweeteners.
Packed with 2 billion living probiotic cultures, microencapsulated for stability and allowing for controlled release in the gut, each can of FHIRST also contains 5g prebiotic plant fibre and added zinc to support gut health. Not only that, FHIRST has zero sugar, artificial ingredients or sweeteners (and absolutely no aspartame). The three-strong launch line-up comprises three delicious flavours - Cherry Vanilla, Ginger Mandarin and Passion Fruit. RRP £2.49/330ml can.