21 Jul 2023
From Edinburgh to Barbie Land...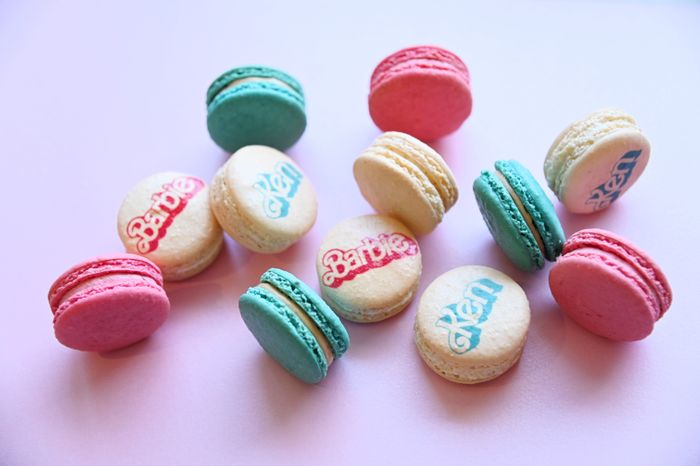 Mademoiselle Macaron macarons on the Barbie set!
So as Barbie (and Ken!) fans up and down the country ready themselves for the release of the Barbie movie on 21st July, our team have their tickets booked too, and we're hoping to catch a glimpse of Margot and Ryan (or Barbie and Ken) alongside our tres delicieux macarons.
And our exciting announcement on social media saw a flurry of interest! Mademoiselle Rachel was invited onto BBC Scotland for their Nine programme, to speak on BBC Scotland Radio and this morning we spotted the story on BBC News online too!
And in case you were wondering...Barbie opted for our Orange Blossom, Rose, Raspberry, Lemon and Blue Salted Caramel macarons - and these are available here, and in Barbie Land.
Whilst Mademoiselle has supplied macarons up and down the country we never could've dreamed that our macarons would have been headed to the Warner Brothers production set for a rather special, very pink, and highly anticipated movie.
Enlisted to supply 300 macarons in a range of pastel colours we assured the contact there that they could be eaten, and should very much be enjoyed...Barbie is definitely the perfect Mademoiselle!