24 Aug 2023
Come and taste it!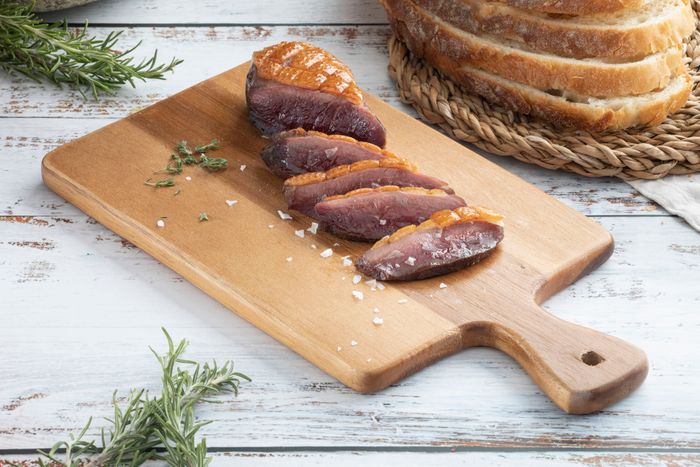 We are really encouraged with giving our clients the best alternative to traditional foie gras, granting them the utmost quality in our products' texture and taste.
FoieGood (stand 928, Spain foods and wines from Castilla y León region) is a Spanish brand compromised with guarantying the highest animal welfare standards to our ducks. They are rear outdoor with space to roam freely without cages or force feeding methods.
This year we are taking to the fair a new product that, after years of research, resembles to the traditional Foie gras Scalopes, but they are FoieGood. Ours come from fatty duck livers (no force feed), this way being similar in texture and taste to traditional ones.
If you come by our stand or book a meeting, this product isn't the only sample you can taste, also we are going to bring our 2 stars Great Taste awarded Dry Aged Picanha. This is an amazing piece of duck breast that combines the tenderness of the meat and a crisp golden skin.
We have a great range of gastronomic gems that will impress you! Come and taste it!