01 Dec 2021
99 Best gifts in the world for the sexy, smart and fun!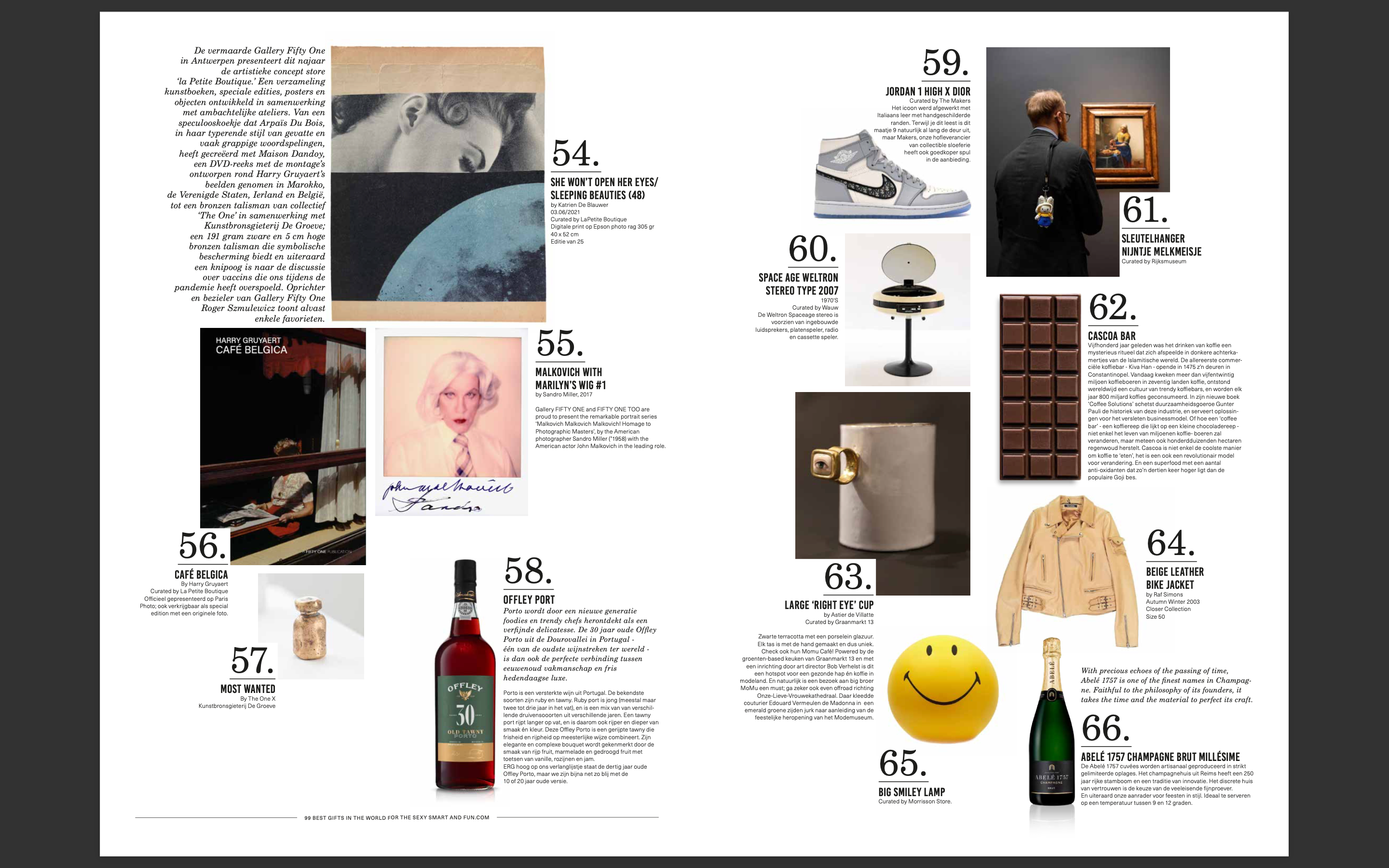 An annual listing of great and inspiring ideas for gifts of lifestyle.
CASCOA BAR
Five hundred years ago, drinking cow was a mysterious ritual that took place in dark back rooms of the Islamic world. The very first commercial coffee bar - Kiva Han - opened its doors in Constantinople in 1475. Today, more than twenty-five million coffee farmers in seventy countries grow coffee, a culture of trendy coffee bars has developed worldwide and 800 billion coffees are consumed every year. In his new book 'Coffee Solutions', sustainability guru Gunter Pauli sketches the history of this industry and serves up solutions for the worn-out business model. Or how a 'coffee bar' - a coffee bar that looks like a small chocolate bar - will not only change the lives of millions of coffee farmers, but will also restore hundreds of thousands of hectares of rainforest. Cascoa is not only the coolest way to 'eat' coffee, it is also a revolutionary model for change. And a superfood with an antioxidant count thirteen times higher than the popular Goji berry.